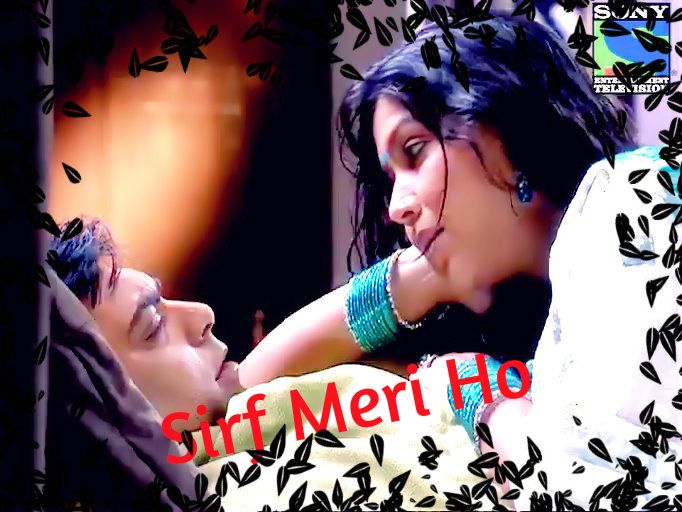 part -2...



priya sitting there in the corner of waranda ,her hands folded on her knees,she is getting wet in rain totally ..ram hears her sobbing ...angrily went to her grab her in to room ,she starlted &shoked 2 see wat was hapening ..
ram is yelling yet her badly ...wat u r thinking about u r self ...how much time u sat ter in d rain ...
priya scared 2 see rams angry ...
u r kid r wat ,dont u knw wen its raining cant u come inside & sit r sleep ...
im sorry i didnt knw wen raining started &dont knw wat to tel him ..she just seeing him helplessly...
he again yells at her ... y u r crying this much ..wat hapend now ,wat u r thinking im not able to understand u ,i cant c u r tearz plz stop u r cryin go & change , i wil cal d doctors ..
priya -no need of any doctors ,im 5n ,u juzz go to sleep peacefully ..
ram dont knw wat to do ...
she rushes to the washroom & change d dress & come &sleep on the bed facing back to him ...
he tries to call her but she wont reply him.[thinking ..ram said correct y im crying lik this ,wat relation between me &mr.kapoor ,iits juzz a compromised marriage ..really im i loving ram !!!!!}..dont knw wen they both slept ...

mrg time ...
they woke up by hearing continuesly banging on the door ...
ram &priya woke up they found they 2 r close &rams hand is on her ... they both see each other .cant take eyes from eachother &again they heard bang on d door...
ram getup from the bed &opens the door ...
kuljeet &daljeet greets him...
daljjet askd bhayya wat hapend to u r phone y u r nt attending & u didnt ready yet we hav to go to opera show ...
haaa not had a gud sleep thats it cum ...
all go to room ...he orders breakfast for four of them ...
priya wil come from washroom wearing a blue&white combination sareee.abs**tely stunning ... ram staring at her ...she was very beautiful but he can see sadness on her face,she wont utter a word while breakfast r while driving to opera ...she is calm &quite lost in her thoughts all the while ...
ram is unable to see her in this position..all he wants is her happiness ...
if he see her smile ..the day wil b soo good for him ...
they went to opera show ...ram wants to see the show today along with priya [dont drift of to sleep]
the show is tooo goood ram involves in that .. priya is watching the show but her mind was not there... thinking to get out of this situation ... as she is nt trusting ram y she askd abt the truth when she heard it from him... y she is worrying this much , she is unable to digest ram told he has connection with apeksha &she knw its a comprmaised marriage but she cant live without ram,when he was nt ther around he will search for him,early mrg if she wont see his face first" she wont feel gud the whole day&now she is thinkin that if he leaves her ,wat im i supposed to do ,wats my life ...frm 33 years im i waiting for this oly to hapen to my love life...
the whom i love most in the world going to leave me ... s priya u r loving him she said her self ...she realizes that she is loving him so much she cant live without him..as soon as possible i hav to tell my love to mr.kapoor...
but if he says no , i cant lov u ,its just compramised marriage wat i supposed to do ... tears in her eyes ... the show ends all gotup still she is in her seat...kuljeet asks priya wat hapen u involved so much in d show...she got up from the seat walks unknwnly towards...
only ram knws her feelings &went back towards her ...
but priya neglects his view goes to kuljeet&daljeet they wil tel here we wil go to breeze resturant for launch...
priya says im having so much headche i cant come u people go & enjoy ...
daljeet asks kya bhabhi...im also seeing from mrg onwards u r looking pale wat hapen...
nothing telling na slight headche plzzz juzz drop me near the hotel u r bhai wil accompany u ...
ram stared at her [feeling very bad 4 her]
ram tells i wil hav launch with priya in the hotel u people carry on ...
there 1 daljeet family friend wil met them & thy r talking ..priya unable 2 stand there feeling dizzy ,nausea,darkness infront of her eyes ... but she dont want 2 tell ram she just holding herself momentamly... she went &sat near the window ...
ram looking at her went 2 her &sit besides her ...
asks if she is ok...
she wil close her eyes dont want to see ram ,if she sees he can find her tears again he yells ...
& she nodds her head [yes]
ram asks her dont want to talk with me ,plz once talk with me im waiting from mrg onwards...
they heard hi from one lady ..thy too looks at the side thy found apeksha ter...
she is cuming towards them ...
ram fumes in anger ...
priya got up &tell ...im leaving mr.kapoor mayb u wont feel gud & cant show u r love 2 her...IF IM HERE ,u carry on
sayin this she moves hurriedly towards steps,going down from the steps ...
ram want to catch her up ...
before that priya feels her surroundings rolling ,darkness appear infront of her ,unable to hold herrself she fainted ...rolled &fall from the steps ...
ram shocked only sees woozing blood from her head...