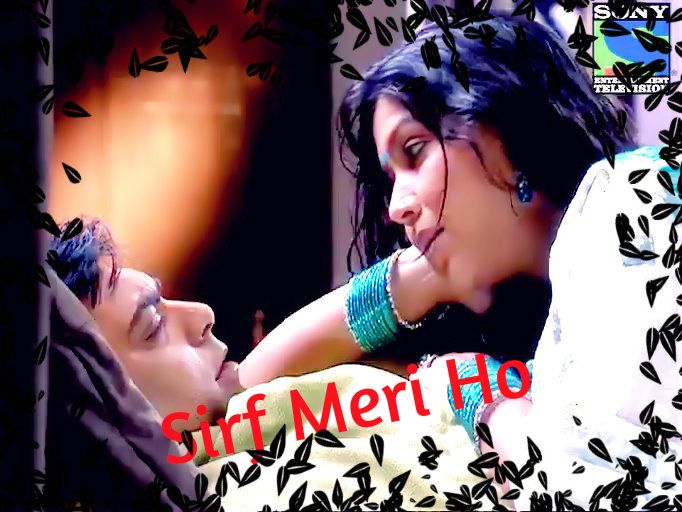 PART-9


early morning ...
sunrays are reflecting on ram and priya ...
ram woke up .. found priya in his arms ..sleeping peacefully with cute smile on her face ...
he called her slowly priya ...
no reply ...
priyaaa...
...
priyaaa [litile loud]
[in sleepy mood]plzzz mr.kapoor wanna sleep some more time ...
aha why you want to sleep some more time alredy its 8.00 my dear ...

priya got up from sleep ...
oh goddd 8.00 o clock!!! u didnt wake me up...wants to get down
she cheks the time ..but it just 6.00 o clk..
mr.kapoorrr she looks at him ...

he just smiled at her and poiniting outside ...
she rubbed her eyes and followed his direction ...
her sleep gone by seeing the view ...
the sky was clear and the sun rose bright and beautiful...birds r flying their way ..the view is awesome...
she just wrapped the bedsheet around her went to near window enjoying the view with excitement ...he clicks some pics of her...
ram came towards her ...he hugged her from behind and said goodmorning ...
in return she said very goodmorning ...
both r enjoying the view
she is feeling his warm breath on her cheeks..
and slowly she realized how she came to see the view [with a wrapped bedsheet]
her cheeks r turning red
,lowers her gaze wants to leave from there ..
ram is observing her expressions ...he tightens his grip on her ...

asked where are you going ..
priyA: i.. i wil go and change ..with a hushed tone..
priyaaa ...common how beautiful it is ...and how beautiful u are ...
She is blushing ...unable to see his eyes ...
he was feeling something strange by seeing his wife blushing..but its a happy,warmth and a unite satisfactory feeling...
she looks more beautiful while blushing ...

she was thinking about last night and blushes herself...
he is seeing her ...her blushes...her smile ..everything is quite new and queer feeling for him
he called her ...priyaa
can i say something ...
dazzed her thoughts away...
ha mr.kapoor tell ...
she is waiting for him to speak ...
priya ... i miss you ...
priya gave a puzzled look..
mr.kapoor aap ... ye kya...

i was wondering how could i express myself and i know im not much expressive like you
but im trying to tell you that I MISS YOU ALOT ..
PRIYA i wonder how i fallen for you
sometimes i scared i will lost you or you will leave me ...
she glares at him with a startled look...

he continues ...
i miss you when something troubling me because your the one that understands me so well [apeksha matter]
i miss you when i laugh and cry ,because i know that you are the one that makes my laughter grow and my tears disppear...[boat scene]
i miss you all the time but i miss you the most when i lay awake at night and think of
all the wonderfultimes [nok jhok]that we spent with each other for those were some of the best and most memorable times[HM] of my life.
i miss your smile but i miss my OWN even more.. if if you are not with me ...
I LOVE YOU PRIYA ...his voice became placid ...
she came very closer to him ..with a teary eyes...said I love you too ram ...
she leaned at him ..her heart is dancing by listening all this

...both are looking at each other ...eyelock seccion for sometime ..
both are knowing how they missed eachother and they are unfolding their thoughts to eachother ...
he embraced her in arms and enjoying the view...

both came to this world by hearing a phone call...
its from apeksha ...he attends the call ... talking ...
priya is looking at him ...thinking about ram words ...