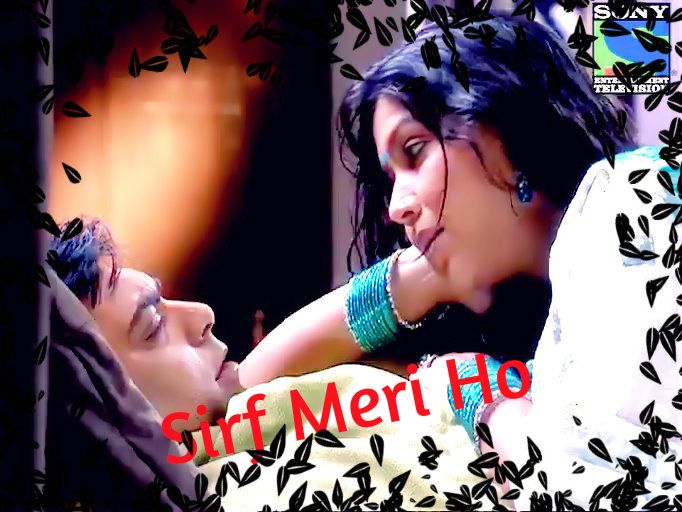 PART-5


A: may i come in priya
p: staring at her
a: mmm i think ram didnt reveal u about my relation with him [coming inside] let me tell u ... he has a family over here priya and she wants to say something
r: came frm washroom caling priya and asking daljeet came
? came to them and shoked to see apeksha there &yelling at her i told u call me before coming ..
a: y i shud call if u want to discuss infront of u r adorable wife ..
p: staring at them [what was happening exactly]
r: shut up apeksha ...
walked towards priya [who lost in her thoughts]held her hand tightly ...make her to sit comfortable in sofa and he too sat beside her ...
assuring her that he has a past and i dont want to share with anyone till now its between in our family not shared with vikram also ,there is no need of knowing ,but as a husband i have to clear all u r doubts ...in future it may hurt us like misunderstanding between us r anythin lik b4...
already i lost someone who i love most and i dont want to U lose any more ..i dont care if anybody is ruining my relationship with u [seeing apeksha]
a: come to the point ram ...
P: entwined her arm with rams and asked tell me mr.kapoor
r: apeksha is my own sister
p: u mean krishna-amarnath...
r: yes priya... krishna-amarnath daughter ..and my own sister .
p: knotted her brows with confusion ...looking at him .how much he is struggling to say this issue ...
apeksha: and priya my mother krishna is alive ..she is with me staying in australia ..everyday struggiling to live without her sons love and being hatred by her son
r: shut up apeksha ...
a: from 13 years im trying to tell u ram but u never listened to me nor believed me ...
r: apeksha just stop this matter here oly i dont want any excuses from u ...i have to tell to priya every truth so i calld u to my room not to listen up u r banged histories &stories of u ..just get last from here ...
a: ram plz once listen to me peace fully only once and i never ever disturbed u ..
p: consoles ram and tell him ...just listen to her mr.kapoor dont b tensed...just listen mayb u have to listen this time she is u r own sister mr.kapoor u cant deny her this way ...

r: what she wil tel priya ...my mother only killed my father becoz of money r becoz of he married anther woman and she killed her husband for her happiness ...
he kneels down on his knees ,kept his head on priyas lap ...with heartbroken ..tears cuming from his eyes &telling to priya ...for her happiness we lost our lovable dad priya ..she killed my dad for her happiness he is shouting in the room ...those 3 wer silent &the echo of his words r hearin again and again...
A: also crying ...aftr some time ..she started saying ...

priya could anyone try to kill her husband who loved her anyone in the world
who accepted his 2nd marriage with whole heart
who accepted to give keys of the house to 2nd wife
who accepted to stay away from him especially for his happiness ...

r: stop apeksha stop

on the death bed dad showed me who killed him pointing out a finger and than he told takecare of kids...
a: takes out a CD from the bag ...and put it on dvd tell him to see that ...
cd is playing its a hospital scene of amarnath on the death bed and talking to ram ...aftersome time
amarnath is showing a finger to point out NIHARIKA ...niharika catched this &throwd krishna[who was crying heartburt] to that place ...and when ram saw at that point krishna was standing ...
r: was distressed by seeing this ..heartbroken &shouting at himself...why god why u did this to me ...how i wil show my face to her ...wil she forgives me r not ..now he is crying bitterly ...

p: priya comes close to him embraced in her arms and consoling him ...mr.kapoor ma hai wo ...she wil forgive u .and she knws hw the fact affects u on the very moment with proof ...its not late now come we wil go to her ...
r: no priya i cant show my face to her..im a very bad son in the world ..who loves more than her but i didnt believe her & i ..i believed in a maya maa ...oh god i did a blunder mistake ...
a: came to them and tell ,ram ma is coming here she dont knw i told the truth to u but she just want to see u atleast from far ...dont worry ram she loves u alot ...now atleast u came to knw the truth...i sufered alot to show this video to u ..niharika dont knw i hav the proof but she knws i knw the truth ..i hav colected it from hospital CCTV videos and kept it secret ...when u wil come to me i wanted show to u but before that u throwd mom out of the house ..i wish to go with her bcause u may nt hear anyone at the moment she need someone but u thought im nt believing u ...
and these many years im craving for u r love bhayya and she cried ..he hugged her ..thnks apeksha atleast now u opened my eyes ...
apeksha moved towards priya ...can i call u bhabhi
p: im waiting for that [smiles &hugged her heart fully]
a: bhabhi im extremly sorry 4 what i have done with u ...u r marrige settild by niharika so i just have a doubt wether u r also with her or not ..so thats y i acted lik his girlfried in front of u & im ver sorry for that and i like u so much being with my brother all this ...
priya ordered sumthin to eat &drink ...
three wer chitchatting happily what has happend these many years...aftrsumtime bhai i wil go now
r: nooo stay here 4 sometime
a: bhai im very hapyy now ,i spent somany sleepless nights today i will sleep peacefully and im warning u... dont let niharika knw abt our meeting if she knw she dont care to kill u also ..i will tell what u have to do ...but as per now enjoy u r first date with bhabhi ...
r: hw cum u knw abt this..

a: haha i knw bhai ...just chill ...really bhabhi is lucky to hav u
r:im lucky to hav priya
a: nooo im lucy to hav both of u
all r laughing ...
ape bid them goodbye...
p:is seeing ram who is looking at apeksha lovingly as well as sadly ...calls him mr.kapoor
R:ha ..priya ...[still lost in his thoughts]

p: hmm so where u r taking me for our first date ha ...winks at him !!!
r: ab tho surprise hai ..go &get ready ...
p: no 1st u go than i will
r: are yaar
p:plzzz throws him
ram wil get ready
p:wears her husband s gift [white saree]looking stunning as usual ...
they r looking just like here
i know u people want raya scenes ..but the story has to move na ...next update wil be with raya ...
precap

:p: seeing ram expressions ... wait wait first let me knw wat u want from me than i wil decide wether deal is ok r not ...

r: moves close to her hmm ok i want a kiss ...[showing his lips] &winks at her ...and that to before reaching the destination ...