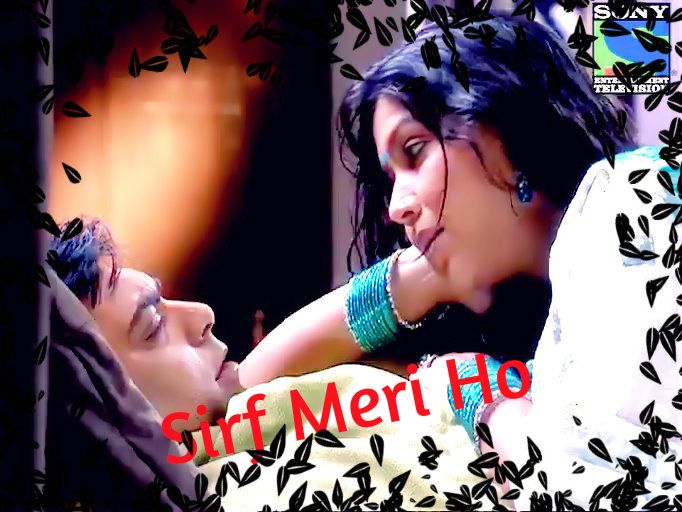 PART -12



ape:bhabhi ...alredy u met

kk:are ..priya beta..come here ..

hugs her ...

priya:mumbles under her breath ..sorry aunti ..

kk:smiles
..call me MA beta..
priya:ji ma...
ape:when you two people met ma??

kk:today morning ...accidentally and smiles at priya..
priya:dont know what to say
..looks here and there to avoid them...


everyone had launch together ..
kk:ram & priya r u free tomorrow ..i have some work with you ..
ram: ha MA...we are free ...whats there here...
no work tensions ,no family tensions..nothing only ...
:wink:winks at priya..
priya:glares at him...

ape:only honemoon bhai...

ram:no no only relax and rest ..

priya:blushes indeedly..

heard all giggles and leave from there..its alredy 4.00pm

hotel room ..
priya tired and falls on the bed...

ram:;.priya what hapen r u ok...kept a hand on her forehead checking the temperature..
whether fever is there r not..

priya: im ok mr.kapoor .juzz no sleep in the night and morning onwards busy so its ok if i will sleep for sometime..
ram: hmm you didnt sleep in the night [smiles sheepishly ]

what you were doing than ...disturbing her sleep by tickling her...

priya : angrily ...mr.kapoor my hubby not allowd me to sleep in the night ..
.
a glow appeared on her face with a smile ..

ram: seeing her ... ohhh so today is our 2nd night ..you think i wil allow you to sleep???
priya:her face turned to crimson red ...lowers her gaze...
ram:patting her head with an affection...so better u take some rest now...


meanwhile daljeet calls and inform ram.. they are on the way to christmas party in the hotel...
ram:priyaaa ..sorry we have to attend the christmas party ...so get ready..
priya:with sleepy eyes ...plzzz
ram 5 mins ..

ram:already they are on the way darling ... so better u get ready now ...lifted her up and pushes towards washroom..


all four enter to the christamas party ...
all kids[lift scene] ran near to ram ..asks about their gifts ...
ram:areee bachhaooo ...they are on the way ..santa bringing them...
kids: kkk ...
ram leave from the party telling to priya.. he and daljeet wil buy somegifts ..
party is going well ..
after sometime daljeet came and ask priya how are the gifts...
priya confused ...gifts ..where is mr.kapoor ..
duljeet: oh bhai didnt come yet ..maybe he struck with some work...
priya is least intrested to talk with anyone ...her looks locks at the entrnce ..
.
priya:calls him ...

ram:by seeing her display on his mobile ... smile on his face ...
but not atteneded...

party...


HO..HO..HO... santa here ...[ram]
priya:neglects to see santa ..keep on trying to get in touch with ram..

santa: looks priya[sad looking]..gave all the gifts to kids and played sometime with them ...

priya:got msg from ram ..
"im on the way mrs.kapoor ...dont shed your tears "
smiles seeing the msg...
kuljeet and daljeet hugs santa and wished for something..
kuljeet: bhabhi ..wish whatever you want with full heart/trust ...sure santa will fullfill it...
priya:i dont have anything ..im happy with my life..

kuljeet:pushes her to santa .. something will be there with every humanbeing..so bhabhi plz wish karo..

both D&K giggles their own style...

priya: hugs santa ..
santa fullfill every of my family members wish ..i found a new meaning of my life and it shud last forever ...
santa[ram]:ho ho ho your wish will come true ...

priya: whispers slowly ..
bless with me a kid as soon as possible ...i want to give the happiness of paternity to my hubby ..sooo plzzz
santa ram: smiles loudly ...

seeing his beautiful wife pretty face
...with annoyed look..pulls her closely

im thinking to make a CRICKET TEAM..
:whistling:u want only one kid
...sirf ek...

priya:broke the hug ..pulls the beard ...shocked &surprised to see ram as santa...