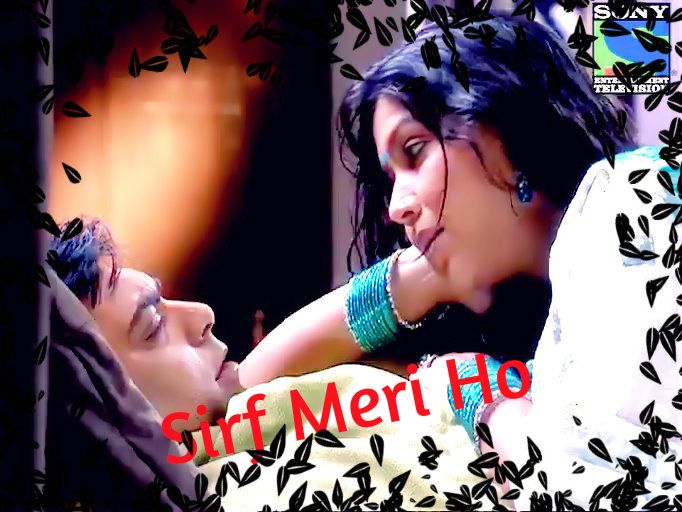 Hiii dear readers ...Sorry for very late update ,I wanted to give preview of previous parts but i was unable to .so please copup with the update..
Priya back to the room with sweating all over her face. Tashu asked her whether she is fine or not. Priya nodded her head with a simple smile. Tashu regained why she actually came there. Mam can you do a favor for me..
Priya said what? Tashu why you are so tensed? What happened
Tashu: actually Anu Mam has to address our chief guest, as she is not feeling well she is unable to come. So you have to take her place.
Priya was apprehensive and looked at Neel. Neel shrugged her hands and said chill Priya, you can do it. Common darling accept it.
Tashu: Plzz mam both Neel and Tashu pressured her and finally she agreed. Awww thank you Mam. Tashu gave a side hug to Priya.Told Mam the papers are on the way you just read in front of the whole crowd. Get ready Mam. I will come with the papers.. Thank you, by saying this Tashu rushed from there.
Tashu Grinned herself ..Messaged Some one.
The person: Thank you so much dear ..
Tashu again confined in her own works ..She has to do lot of works for the College fest .As this charming Girl is President of Cultural trust in their College ..She doesn't have time to manage everything ..
Priya and Neel were gossiping about their Honeymoon..
Neel.:Priya ab bathao "aage bad gaye" winked at her ..
Priya gave a blushy smile,Kya Neel ..
Neel:Okkk I understood ,so everything is fine between your Khadoos Kapoor and You..
Priya gave a look to Neel..
Ohhh stop looking like that ..Remember you used to call him Khadoos kapoor..
Priya tinged ,But right now he is not Khadoos ...R...
Neel:Ohhh okkk ..He is not Khadoos but Romantic kapoor hai na,covering her saree on her waist ...
Priya :Blushed to the core ,covered her love bite properly ..Neel shut up yaar ..
Neel winked at her ...Chaltha hai yaar ..
Im married and you are married and more over best friends ..kya hai yaar ...
Priya cheeks turned to pinkinsh colour and smiled at her ..
Both friends chit chat disturbed by phone call ..
Neel attended the call ..After all its from her husband ..
She started Blushing hearing her hubby's voice..
Priya teased her ohhh see some pink roses are budding so quickly ..
Neel blushed more...After keeping the call.
Priya ,He is coming ,I will go and freshen up ..will be back soon
Priya :Ya neel go ahead and have nice romance and come back..
[Priya is smiling heartily ]You just be ready ..By the way how you are going ..Shall I drop you ..
Priya:No Neel, I will go by myself .dont worry...Just enjoy with him..
Both laughed heartily ...
They went to their respective homes to get ready ..
Priya being Ram Kapoor's wife has to look her best .She opened the cupboard found a white saree with silver border ..ohh that was one of Ram's favourite saree .A small smile crept on her lips .She typed a message ...:
"Hi darling ,what you doing "
Ram's attention diverted hearing the beep sound on his phone ,when he looked at the screen automatically his lips grinned and gave reply
"Hi my dear wify,so much work ,missing your sweet lips ,muhaaa "
She read the message ,and blushing ,typing a message to him..
Her phone beeped once again ..
She checked the message ,its from Ram
"Don't blush dear,dying to take those lips in my ..."
She blushed to the core ,How mean he ...she thought herself .
She typed "Im not blushing Mr.by the way Im getting late ,will meet you in the night ,Loads of love"
Ram gave a million dollar smile by seeing her message .
"Muhaaa ,can't I get one kiss also ..."
Seeing the message Priya smiled ,But didn't responded ..
Ram waited for some more time and gave a message
"Darling ,im eagerly waiting for you ,Love you loads ,just take care "
He very well know she won't respond ,Rofls ,He chukled himself ..
Priya reached the venue ,Tashu met her and gave the papers ..Oh God its almost 7 papers ,she just going through the pages ..Neel came in...Helllooo...Awww Priya you are looking gorgeous .
Priya smiled ,Thank you and you are looking stunning in this saree..See college fest made you to wear saree ..
Both smiled and walked off to the main area ..
Ram driving as fast as possible ,when one girl abruptly came infront of his car ..He just shoved his leg over the break.and the car halted with a screach ,the girl fell down with a mild hit .
He rushed to see.The girl got up nervously said "sorry "
Ohh its ok Young lady , Did you got hit by any chance ,
Suddenly from no where another girl rushed in ,Ohhh you did accident and you asking did you hit by anychance ...and turned her face to rage over him ...
But her words just paused in her larynx,Her petal type of lips curved into huge grin ,her face changed ina surprise expression ...
OMG ..Omg you are Ram kapoor na..The Great Ram kapoor ...
Yah ,..yes ,slight blushingly ,he answered her ..
The injured girl also asked ..Really ,I can't believe my eyes ,Iam actually talking with The Great Ramkapoor ,ohmy ..oh my ...
Sir by the way I am snehal ,the injured Girl answered .Quickly the other Girl forwarded her hand Sir Iam Viro ,Vironika ..Iam happy to meet you sir ..
He was like ,what on earth these young girls are fond of ...
Viro":Sir we like you very much ..The way you present the themes and the way you ruling the businesss world ..Just mind blowing sir ..
Snehal":Really sir ,our college girls are so fond of you .You are role model to all of us sir..
Ram:ok ok ,cool girls ,Actually iam going to attend my wife's college fest ,so if you are really good than I will get start.
Both viro ,snehal...Ohhh ,They thanked their lucky stars today..Oh my Ohmy sir We are also from XYZ college ,Priya madam is our English professor .
Ram:Oh Really ,his naughty mind played some plans in his head ..OK girls so please do a favour .After 5 mins they agreed and drove towards their college ...
As their plan both viro ,snehal took him to the room secretly , where no one can see ..
They made good arrangements for him.From that room window he can see the stage and all the happenings ...They shared good laugh and both went to get ready ..Feeling luckily ..
Priya now I will give a good surprise entry ... He smiled ..
Priya was going through the papers but she was not finished yet.In between Mani came to their room, Mam can I get ready here, rooms all were full?
Seeing her innocent face Neel showed her the room and helped her in getting ready ...
Neel suddenly called priya, she went there to see what is happening ..
PLz priya prepare her hair ,mean while I can finish her make up ..
Priya gladly agreed and doing ..Mani was so happy both of her favourite mams making her getting ready .. she enjoyed their love through out the time. After finishing she took blessings from both of them.Both blessed and hugged her .. She went to the room which they allocated for dancers ...
While she is going on to the stage ,She is feeling that Ram is nearer to her ,she checked the area but no result...she immediately typed a message ..
"Feeling you very near ,Just missing You my love "
She cleared her throat and started her speech and called every guest to the dias .Everybody talked 1 or 2 mins ,So Priya doesn't have time to read all those papers .She thought each one may take atleast 5 to 10 mins but here scene reversed ,on all of that she is feeling that Ram is very near to her ...The last and main guest is handing out the prizes to the students ..So before that everything is cleared on the stage ..Priya was astonished to see all the changes ..
Why on earth are they removing all the tables and chairs ,where the chief guest wil be going to sit ,on my head or what?? ..Priya murmured under her breath .
Suddenly Neel appeared on stage ,Priya was literally baffled seeing Neel on the stage .She didn't even tell me ..
Good evening ladies and gentle men ..so are you ready to see who is our chief guest .
The cloud applaused and roared with hunger to see their chief guest ..Because they are offering the campus selections also ..
Ohhhoo okkk ...I wanted to tell you one thing before ,He is the best business man in the world from our country ..[Priya murmured ,Ye neel ko kya hogaya ,Meri Ram ke bagair our koi best business man hai kya ] .He is giving special appearance just to surprise his loved one .
Priya bang on ..Please anounce the name... some one gave the mike and gave one paper .She just followed Neel's order nothing else she can do ...
The bleaming ,blooming business Icon, Lion of indian business kingdom ,He is none other than MR.RAM K...
Neel grabbed it ..Yes my dears He is non other than

MR.RAM KAPOOR

,pLease welcome him..
Slowly the music started one girl called PINK 2606 appeared in pink dress ,she is holding his hand slowly make him stand at the center of the table..
[In this dance three girls are appearing all were managed to look like their Priya mam,adding Pink character here itself ,Snehal and Viro introduced to Ram kapoor as she can make them easy steps with in the time gap}
Priya's jaw dropped seeing her handsome man infront of her eyes ,she least expected him here and standing infront of her ..Goddd ...Neel motioned her elbow ..But Priya is least bothered to look at her surroundings ..
He started with these lines ..
Pink danced with him ,waving with hand in air and turned around on her silky toes ..
Would you dance, If I asked you to dance?
Snehal added to both Ram and Pink ,covering with each pink step ,He slid his hand in hers and make her slide on the floor [Its an arobic style dance form ,Lol iam not a good explainer but trying ]
Would you run, And never look back?
Both pink and snehla are steping with his each step ..
Would you cry, If you saw me crying? And would you save my soul, tonight?
No where Viro came in white saree and stood infront of him longingly looking at him [Lol,pLz no tomatoes]
Both disappeared ,Viro and Ram standing in the center with focus light on them
Would you tremble, If I touched your lips?
Both are looking at each other ..
Would you laugh? Oh please tell me this.
Viro is smiling ...suddenly the light went off on Viro ..focused on Snehal.
He turned to the other side..
Now would you die, For the one you love?
She was emotionally running away ...
The light spotted on Pink ...He is searching and went near her ...Pleading him with this sentence ... Hold me in your arms, tonight.
Hey ,Now the music hitched up ,and three girls dancing one after other ..while the lyrics are humming I can be your hero, baby. [Priya lost in his charm] I can kiss away the pain. [She blushed hearing that ] I will stand by you forever. [She felt proud being his woman] You can take my breath away. [She shyed ]
Would you swear, That you'll always be mine?
[She closed her eyes with acception]
Or would you lie? Would you run and hide?

[She had tears in her eyes same as he ]
Am I in too deep? Have I lost my mind?
[She nodded in negative ]
I

don't care... You're here, tonight.

[She couldn't control her tears ,its just slipped from her doe eyes]
The three young girls felt emotion in his voice ..They are just astonished to see the shrewd King of business having so much love on his wife ..
He uttered the last words not in a song ,inhis own mind ..
"OH my Love,don't leave me alone
."
"I need you ,Im madly crazily in love with you.His emotional tone made all audience hearts melt away ".
She wanted to run and hug him ...But after this he just stopped and the roars and applaud are continuously roaring in the auditorium..
What a lovely site to be hold on ...
Than the function slowly started ...
PRECAP: Priya fights with Ram ...after this function ...chop your brains ..
If you want to know it soon ..Just stay tuned girls ...