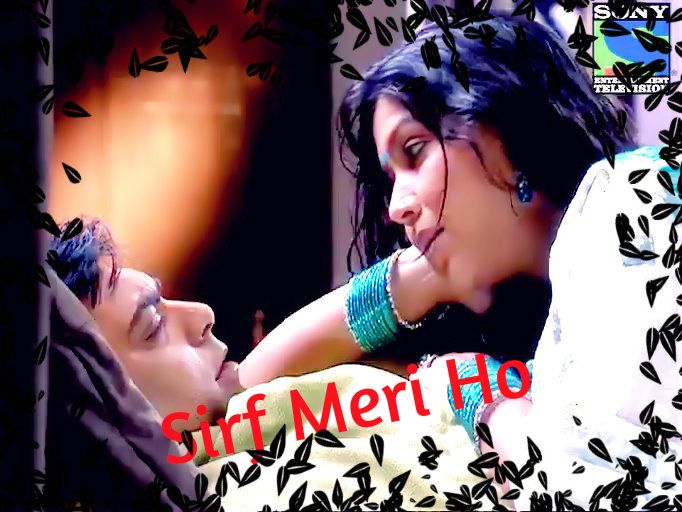 DISCLAIMER :18+ ONLY
PART -39
S
he asked why did you dance with the girls "
Ram asked whats there in that ,,They are so beautiful ,slim girls and good dancers they dragged your handsome husband to shake legs with them..I did and whats in that ..
Suppressing her laughter ...
She murmured ahahha how you are explaining yourself ,,,Just drive the car ..Im tired..
Both are silent for sometime ,after a while seeing his sherni being calm, he started the convo..
Wahh what an evening Priya. It's just mind blowing. Priya gazed at him lovingly then next second she remembered him hugging all the girls ignoring her.
She said yah ,I think you enjoyed it very much na.
Ram : Ya, somuch
Priya : Hmm really, By the way, why don't you drop the girls at their home. Poor girls they must be tired with the dances and they may not get any transportation at this hour.
Ram's car suddenly stopped with a screech sound.
Yah baby your correct, shall we go back and get them.
Priya was baffled with his answer, she didn't even know how to react ,to feel happy for his innosence... or to be sad for he isn't realizing her mood.
Then slowly he undrstood the reason behind his Priya's expressions.
He mouthed her sorry.. Mera matlab oo nahi tha.. I'm actually sorry...
Priya : No problem, I'm tired can you drop me home and drive back to college again.
Ram :Ye sherni ko kaise manao ...An idea sir ji ...An idea flashed in his brain..
Priya ...he called her very softly ..
Priya:Hmm she gave reply by seeing the weather .She slowly slid the window ...feeling the light breeze ..Its about to rain..She wanted to touch the first rain drops in her hand ..
Ram was too mesmerized by her beauty .. He forgot himself in her .Suddenly thunder struck.
Ram got his attention back to the driving but kept his gaze on her actions .
By hearing the thunder she quickly slid the window a lil bit more .. And streched her hand out waiting to catch the tiny rain drops ..When she felt it ..her lips carved in to a big grin
Immediately her lips curved into smile .. She tried to open it but remembered suddenly an old flashback and she just closed it ...Last time she almost dodged into a car and Ram got super angry .
She forgot they are infight like kid she asked him ..Ram plz can you drive fast .
Ram:By the way why you are so jealous ..
Priya :Im not jealous ..why I should be ..Go and hug dozen girls and dance with 100 girls.Whats the problem [She is enjoying his nervousness]
Ram: Are yaar ...isme kya hai yaar ..They are just college students..
Priya ..Yah that's what im telliing they are all my students ..God only knows what my students are thinking ..
"Madam's husband is flirting with us ..This .That ..."
God how I should face them and my colleagues
tomorrow
..
Ram:
Tomorrow
is dayoff na,so you can face the coming day by that time every one will forget ...
Priya :Muttered under her breath ..Awww Ram kapoor ...Business ke alawa inko koi our nahi chahiye ..
In the span of time they reached Kapoor mansion .She almost jumped from the car ..reached terrace ...Ohhh its drizzling outside ..She is remembering how they danced on Mayya yashoda song ..she is blushing.Actually she is very happy but is pretending to be angry on him .Because she loved his manafoying her ..
Ram reached their room ,he swiftly removed his coat and tie ,straightly he stepped to the side of terrace ..There Priya sat on the swing ,it motioned her slow and wavy moves ...and she is enjoying it ..Her saree is fully complimented to the sexyness.
He mesmerized by her beauty .He slowly walked near to her ...Sat on his knees infront of her .She hasn't expected this so she just jumped before the swing hit him..and tried to hold him.In the process she landed on him.
He securely placed her on his chest lied down like that .Making Priya comfortable more on his chest ...He called her softly Priyaaa...
Still you are angry with me...She raised abit from his chest ..keeping one hand on his chest the other hand supported to the ground ..[The pose is same like sirf meri ho title image]
Ohhh so aapko patha hai ,Im angry ..How nice ..she acted mock anger ..
Ram:Yes I know you are angry but its fake anger that is also I know ..His tongue roled to his cheek and winked at her ..
Priya thought herself once ..How much this man knows about me..
Priya :Its not fake ...Im truly angry on you .
Ram circled her hair at the temple side with his index finger,huskily Ram asked "Really "
Then tho pakka I have to manafoy her...
If I will tell a sorry ..chalega ..She nodded in negative ..
If I give a flower ..chalega ...She nodded in negative..
Then kuch tho karna padega ..
Ram:Seriously ,kuch idea batha dijiye na ..Plzzz ..
Priya :Laughed heartily ...Seeing his golu molu face ...
Before she replied anything He sealed her lips with his .He turned her to the ground ,his lanky fingers combing her hair from the back to front ...Both hands trying to cacth her petite frame in him...
Outside the watchman's cell ringing with this tune..
Ye Dharti ye nadiyaa ye raina (Aur...)
Ye Dharti ye nadiyaa ye raina (Aur...)
She felt his fingers slide against the skin of her back as he reached for the hook. He unhooked her blouse. Her heart was beating painfully against her ribs and though she desperately felt the need for air, she couldn't breathe. Stil his tongue is havocking with her tongue..she pushed him away remembering they are on terrace.
He pulled her back to him,tugged her earlobe with his lips.The touch made Priya shiver and she closed her eyes hugged him tightly ..
Im not angry ,I just loved your surprise ,I thanked god because he gave you as my husband.
He breathed in her ear "I love you so much "She bit her lower lip to stop her overflowing emotions.His fingers lingered on her back giving more sensations to avoke her deep desires.He turned her and kissing her milky bare back ..while each drop hits on back he is placing each kiss to rush away the rain drop.Both are totally drenched ..They heard a car horn sound .Both startled ...Priya is breathless ...she barely uttered ..can we go inside ..i have to change ..
She can control her emotions but how come she will control the colour of her cheeks...which turned already crimson red ...With out uttering one more word she rushed to the changing room..
Ram who was fast enough to catch hold of her inside the room ...He gave a bony crushing hug.She understood his need ..Both want each other so badly ...He turned her ..her back is facing him.. ,His fingers are very gently tracing way up her back with the irresistible softness and unbridled passion of a lover's touch.She closed her eyes ..He kissed enumerously ..while his hands making the way to remove her blouse from her body ...He kept her hair back side .. The thin fabric that had barely covered her breasts was now wet, revealing the gorgeous shape of them, erect nipples and full, delicious volume.
..Removed her attire from her chest ..His hands touched her milky mounds .He hugged her from the back ..He is freezing them in hand tugging her nipples with his index and thumb finger ..Her inners shivering like a dryleaf wanting him touch there.She can feel his hard erection on her back .
Please Ram...She was so desperate to feel the touch of her man ...He pushed her on the couch .She hissed ..Ahh ..
Ram what is this ...When she turned straight he was unzipping his trousers ...He kissed her ...Her hands are trying to remove his shirt ..But he is in full desire .. he breathed on her nipple..I so love your b***s ..holding one in his hand and the other one is punishing by his lips hardly ..His tongue cricled the areola than sucked the ni***e ...Rammm ...Be...be..bed...
Her words paused in her larynx when he thrusted himself in her .crushing her under his weight ..With each thursh her moans are getting louder to enough satisfy his hard erection ..
I love you Priya..I love to make love to you always ..You are so tight ..Hmm I can't be enough of you and your awesome part ..Its just for me only ..He thrushed harder ...Her hands wants to hold him ..He held back
her hands so that she is unable to touch his body ..He cringed and sucked the boobs once again while the ride is going on ...She started random moans ..he very well knows she is coming ...He increased his in and out movements .While his index finger circled her c*****s very fastly to maintain the rhythm with his thrushings. Her hands clutched the couch hands.She released her wet juices all over him ...Her high pitch moans slowly came to an end...Ram was gasping ...Plz Priya don't move ..Just stay like...he hasn't finished his words ..with a big growl he reached his climax ..Landed on her bossom..
Her womenly shy came up on her seeing her husband ..she hugged him so tightly ...After some pause Priya felt his weight ...Asked him to get up ...
Ram:Hmm what you will do ...
Priya:I just want to clean ..Its..
Ram :haaa come again..Its ...than...
Priya:Its too sticky ..I wanted to clean ...
Ram ...Swiftly hold her up in his hands walked back to the shower ..While Priya protesting him ..He turned the shower on ..Both drenched in the warm water ..He carefully cleaned her ..She asked why you are not allowing to touch you when we are love making ..
He gazed at her ..Nothing ..its simply I wanted to feel you ..
Priya ...ohhh Even I wanted to feel you na..Ram suppressed his chuckle ..still you are enjoying na..
Ahaa really ...Both dried up ..He started kissing over her again ..This time she is fast enough to push him and kiss him..she is onhim..
His touch made her lose the control she might have had and her fingers dug into his hair as she continued to shower kisses on him - She breathed in his ear ..Now I will show what is the torture.
Before he replied her ..She tied his both hands to cot with the towel.He baffled and stunned to see her this action..She is looking so desirable ..Her eyes speak volumes ..she checked once again ..She slowly started to kiss him,
each one more passionate, more loving than the other till Ram could hold back no longer.While she is kissing her baremounds rubbing his chest..His hard rock started raising again ..
She kissed his lips ...He wants to hold her turn her and wanna thrush harder very harder in to her .But his hands are not coming and he is unable to bear his wife's sexy toruture ..She left his lips, saw the desire in his eyes..She wantedly raising his need more with her actions...She started to linger her nipples all over her face ..He is trying to hold it and suck it but his wife is really playing with him..
But after a minute she gave herself to him..He sucked her hardly he cannot imagine his hands not on her ..She started kissing again ..slowly she slided until his hardrock ..She swiftly motioned it ,squeeze them.
He called out ..Priya ..please untie it ...
She laughed heartily while milking his hard rock ... She herself slided on his hard rock ..and riding slowly wavyly ...his hips are racking with the pleasure and he is out of his control ..His wife is killing him with her sexyness.Her rides where rhythmical ..her moans are getting louder while each sliding in and out ..His growls are mingling with hers..Priyaaa fast..faster ...She kept her fingers in her hair moving it gently ...rocking her body with him faster ...he is asking her to ride faster ...and almost begging her ..
Her inners are filling with his rock length ...he looked at the commotion amzingly how good it is ..
Oh my God ...Priya ...faster ...she motioned her rides and he reached his climax like jet speed ..And he managed to get his one hand and removed his knot ..He turned her ...she was amazingly looking ... What a sweet torture it was ...You are my sexy devil ..baby iam not going to leave you ...He entered her harder and rididng very faster than ever ..Squeezing her mounds ,Pulling her nipples... You are amazing Priya..his sexy talks and actions made Priya go weak and she arched herself more to access him more ..
Ram's gaze darkened at her feminine form arched in arousal, glowing with sensuality ..
Come baby ..why you are stopping in mid way...Just come for me ...see my ministrations ...How strongly im thrushing ...he lodged one of her nipple .Thrushed more ...Her moans are louder than ever while each thrushing ...Ramm...just speed up..Im near ...He thrushed again and again ...she felt he is touching her soul and coming back.. her juices spilled all over him and her arch was high and she pressed her head tightly to the pillow ...Her nails digged on his back..
I love this Ram..I love you ...
I too love you baby and your torture is highlight of tonight...God you are just amazing ...He kissed her hardly once gaain...
The total night is so passionate and sexy ...In the wee hours of morning they both landed in to deep slumber..