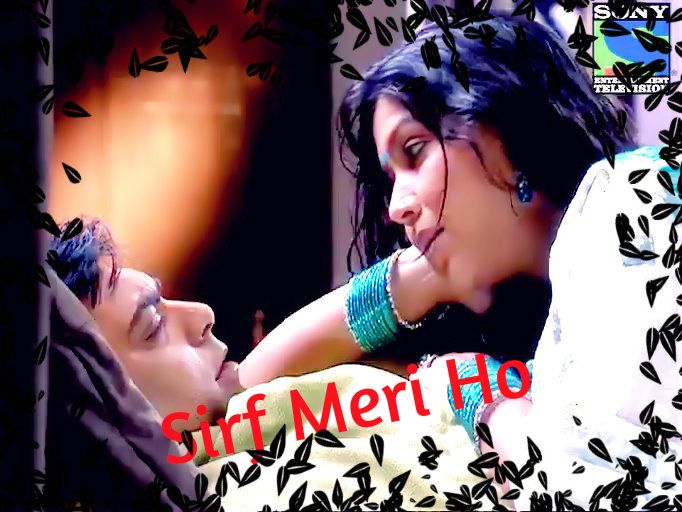 PART-20


Their love making continued the rest of the night ,alarm buzzed with a loud sound both broke their long passionate kiss by hearing the sound,
seeing the time both look at eachother with a tinge of horror,its 7 O clk in the morning and their flight is at 2 PM ,
they were not even closed their eyes for a sec to rest ,he looks at her with a cute smile she looks at him with shy smile,
RAAM wo..i ..will fresh and come almost she ran from there. Ram leaned on a pillow thinking how his life has changed ,
she freshened up looks at ram who was lost in his thoughts,she snaps infront of ram ,he startled out from his thoughts,
hmm what happen ,pulling her in bear hug ,nothing ram you go and fresh up ,we have to leave by 12 from here ,aren't we?
in a teasy mode ,someone told me everyday they want to woke by her hubby's warm hug ???priya blushing profusely,looking at him
ram i ..i haven't sleep yet bytheway from last night i just broke the hug while getting up ,sheepishly he smiling at her,why you didn't sleep,
she realized what she spoken,i lost in my husbands ...struggling to complete the sentence,
ha husbands ...
she know he is teasing her ,his eyes watching every bit of her action ,slowly she leans on his chest ,ram its late ,we have to leave ,
ram went to washroom ...
priya phone is ringing ...hello
its neha here ,can i speak to priya Sharma please..
no you can't she is not available right now.
neha[lil confused]
priya:only priya kapoor available ..
neha:face glown up like 1000wats bulb by hearing this .oh my dear ,im soo happy for you ,kaha hai ye fatty ?
priya:washroom me hai,just now he got up and getting ready ...
meanwhile ram came from washroom .
neha:our bath kya hai priya kapoor?
priya: matlab ,[turns on her loud speaker and combing her hair]
neha: ohhh how your romance track running ...half show ,full show,house full show ..
ram:alerted by neha words,listening to their convo.
priya:kuch samaj me ...
neha:cuts her words ,i know you don't understand.hey let me give you some imp tip ..
priya:Tip ,kaise tip ..
ram:curious about the tip
neha: how to make an aww romance with your hubby.
priya:NEHA kya yaar,i don't need about to tell something stops in between remembers that she is talking with third person ,please stop your halla chat..
ram: yah priya bhi na ,kithna romantic husband hai unke pass,saaf saaf use bhi nahi kiya??our
neha:listen na priya..
priya : gave up ha bolo ..
neha:always you both will fight na ? after " C" did you fight with ram ??
priya: why !! why i will fight with him ? noo way..
neha: are yaar ,silly fight ..priya create a silly fight with him ,and dekho romance after fight ..can't explain ,expect from fatty only..
priya:blushing koyi jaroorath nahi hai ?thank you for your tip and bye ...
neha:hey listen my dear ,every women does this ,you are not expect from those ,do it and just chill ..talked for some time ..
ram: how much mush these ladies will talk without knowing husbands??
she disconnects the call ye neha bhi na !!don't know how she will get these type of ideas .continued with her work
ram:fight with priya than romance ,is it really good ?? he already strated to think about a fight !!!!
they both get ready reached the airport,there kk and apeksha met them ,
kk gave a gift to priya,priya opens it finds a teddy bear hardly supressing her blush..
ram is surprising why kk gave a teddybear to her,even i dont know she likes teddybears..
apeksha :bhai what your thinking ?you dont know bhabhi loves teddybear ,
priya pulls her towards them to change the topic.
ram easily guess something is there, they bid goodbye to them.
kk whispers to take care of my teddybear ,she lowers her gaze and nods her head as yes.
ape:Bhai ,bhabhi loves teddybear even more than you ...
confused ram pulled by priya towards the check in..