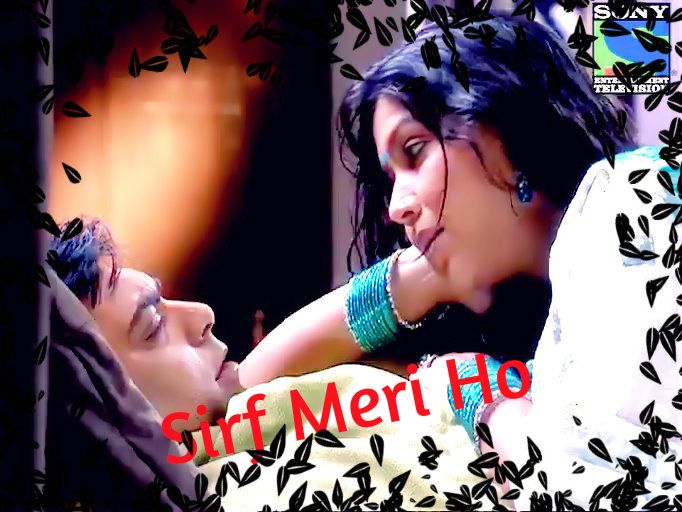 PART-21



both settled in their seats. He is controlling his urge to ask about the matter what apeksha told to ram while biding them bye,but as soon as he started the topic priya is changing the topic so he decided to ask after sometime.he is taking snaps of her.suddenly he got a mischevious idea he struggled to adjust the camera infront of the seat. .
he called her "priya"
who is seeing outside from the window smiling herself lost in her own thoughts about newly found their lovebliss.he snaps at her ,no responce from her side ,this time he semi yelled her name "PRIYA",
she startled from her thoughts ,what happen ram ,why are you shouting.
i'm calling you since 10 mins madam tho busy in her dream world what i should rather than shouting.he chukled for his joke.
very funny ram, im just ...again a slight pink shade forming on her cheeks .
yes you are just ,what?? say it na priya .hmm nothing ram bythe way why you called me?
ok ek bath bathao na , you love this teddybear pointing at the pink teddy which kk has given to her while leaving australia ,still she grappled it in her hands with atmost safety.
she gazes down to the teddy and at him ,ha ram i like teddy's very much since childhood.
oh why you love them ,priya is telling something but he lost in his thoughts is priya bhi na why she loves teddy's and apeksha mentioned more than me,kuch tho gadbad hai!!
ram ,ram r u listening to me ,she hurt when he nods his head as no to her ,she turns her face to the otherside,
he again asked her whom do you love most in the world? as she is angry on ram decided not to talk with him !!!
common priya bolo na !! he is irritating her by this question eminently ,ye kya bachpan hai ram .what you want to know now ...
whom do you love most in the world
hmm ok ram i will tell but afore that you have to asnwer this initial
kya??? this is not fair ,i asked first so you have to recite first ,if in that case ram i wont and dont disturb me until we reach india im sleepy .she titterd silently on his back
ye kya pagal hai priya?ok do one thing giving a piece of tissue paper to her ,you write in this and i will write in another ,will exchange sametime,is that ok.
ha ok this is good idea ram ,you are truly a businessman .
she started to write on he leaned on her to glimpse of what she gonna write ,his warm breath touching her neck ,goosebumps covered all over her,fiddled her grip on what she is doing,unintentionally his lips are dancing at the crook of her neck,a wave of sting ran over thrw her body ,she tilted a moment top to bottom .
she placed her arm on his cheek slowly ran her fingers in his dark hairs,his hand is endeavoring to unhook her blouse ,while the otherone toying her shoulder gravely ,
with his each touch every inch of her body quiverd with a nectarous pain.her grip became more rigid on him ,he succeded to unhook her blouse,she moaned his name"Raaam",he sighed "Hmmm"
she moaned again with a husky voice "Pleasee" ...he refrained a minute with relinguish,she clearly saw a deep yearning in his eyes ,, she slowly raised her voice to audible for him only ,clouted her urge under her teeth spelled "Not now ram" fidgeting his hair into fists .
he is reaching closer to her ,she is moving back upto converged with the window,he closed the gap by moving furthur,she never saw the lasciviousness in his brown bowed eyes ,his looks makes her mad ,a brilliant pink shade forming on her cheeks.
he is lunatic by seeing her cheeks magic ,the best spot of his wet kiss ,planted just below the eyes,she opened her eyes,her long eyelashes brushed his nose, a gentle wave passed throw his spine with her littil magic .
he stripes down her blouse from her bony shoulder ,he occupied her silky smooth shoulder with his numerous passoinate kisses,she liked everybit of it eventhouh she is pushing him away,he circled his arm around her slimy waist giving simple squeezes on back of her waist line, she is moaning with plesure "ahhh" she couldn't take it anymore pulled him ,his face landed on her bosom, he is glancing them upon near view ,nestling her cleavage ,while caressing her leg with his .
hardly she is suprresing her moans, his one hand dancing her back sending tingling sensations all over her petite body ,she dugged her nails in his back ,she is trying to melt into him once again ,his hands ran over under her pleats encircling her ischial spine ,planting enumerous kisses on her shoulder to neck ,throat ,chin and than lips ,he is sending a s**y mesage throw his tongue to her tongue .
he pulled a shawl on both of them ,splash down on her bosom ,she clutched him tightly on her,planting wet kisses on his forehead,she nuzzled his earlobe bites his cheek,he loved this action of her ,he moaned "Priyaaa" I love you ,she sealed his lips with her telling love you too ,they want to freeze this moment .
he pulled on her to his lap ,he embraced her ,he is nibbling her earlobe ,priya noteven trying to open her eyes lost in his touch ,he moved up her saree ,his fingers are tracing her uncoverd legs,she gotup a while to spins round him ,meanwhile he made his way ,she pulled her in to his lap to make her sit comfortably, she is in 9th cloud feeling his maleness , they made a wild lovemaking in the crooked seats with halfdressed ,he satisfied and looked at her ,sleeping peacefully on his chest ,he setled her saree and closed the hook properly,lead her on her side,staring at his beautiful hitler smiling himself how agressive they are ...what they have done just ,even priya didn't objected me thank god for firstclass suit.Envisioning him self with the total thought ...The Ramkapoor Business tycoon enjoyed the s** in the flight smiling himself gave a feathery kiss on her forehead,dozed off to sleep on his lovely wife shoulder.