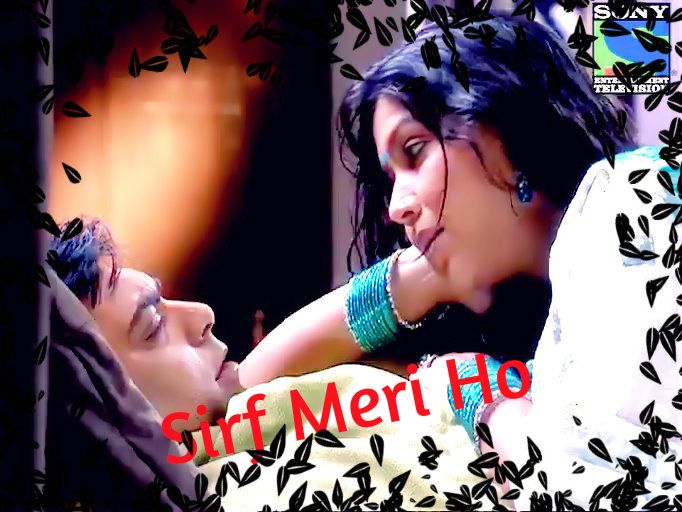 He has given a huge donation to the warden to develop the orphanage .
She blessed Ram and priya . Ram asked her , how can you surprise me each time?
Priya: Ram this is the least I can do. You know in every one' life birthdays will come and go leaving us one year old. Smilingly she continued, next birthday I may give only one gift the next one I may give only bouquets etc , but today I want you to feel how much I love you , how much I care for you , how much I wanna see you happy . In future when you turn back and see your life you will remember this day forever and this is just my smallest wish that you should remember this day forever .
Ram held her hands, squeezing them lightly .I know you love me, when I was opening each gift I was wondering what it could be ,and before every gift you are giving me roses telling each time I love you .so, what more surprises ...
Priya:well ,surprise tho patha chal jayegi na ..leading him to car ,They had lunch outside ,then they reached office,Ram got down biding bye to priya .
While he was on the way to his cabin every one clapped and wished him happy birthday ,he never ever celebrated his birthday in office , he was astonished when Jenny handed him 13 redroses and welcomed him to the center of the office .
Every employee who was present there wished him happy bday .on the center of the table three tier cake welcomed him .Vikram was grinning ear to ear hugging him .Happy birthday Ram ,come will celebrate now ,he cut the cake ,fed to vikram . Every one clapped .Vikram gave 14 red roses to him wished him happy birthday .Gave him a sealed cover.
14th Gift :
He opened it and found the news paper of that day .which contained how Ram Kapoor's journey to success happened so far ,how prestigious were his achievements till this b'day,.
[We did so much hard work for this pic ..Hope you guys l oved it ,please drop your comments]
Ram was astonished then he remembered today he didn't have time to check the news paper when he was about to do that Priya had taken it from him .He very well understood that it was none other than Vikram & Priya duo's plan , and while reading it he found , Amitabh's wishes and some other famous celebrities wishes.
[We tried to give one image of front paper .hope you like it ,, we did so much hardwork for this ]
He was so happy to see wishes of the man he admired on this special day .
Ram:Abe ye kya hai ?
Vikram: I was asking from so many years that we will give your biography to the media (chuckling) But The Ram Kapoor never agreed..
Ram: But now?how and who did it?
Vikram : When Priya was Planning all these Neha was there with her. She told that I have a plan but you never agreed for it,so Priya enquired me about it . So I told I want to give complete reality of Ram's life how busy he is and how hard he worked to achieve all these and how he still maintains that and I want to reveal he wasn't born with a silverspoon.Vikram finished so energetically and with so much love on Ram.Both walked to Ram's cabin.
Vikram continued..so Priya listened and we two made all this just before a day and have given to the media .
While Ram was in a state of allurement ,Vikram's son entered with a bouquet that contained 15 roses and gave a gift pack to him.
15th Gift :
When he was about to open it ,Neha entered with her chirpy smile ..wishing him "Happy birthday fatty " he side hugged her and opened the gift .There were many DVDs packed up in one box along with a small card .
"It's all your favourite player Sachin Tendulkar's matches DVDs,from his first match to last match."
OMG how come she surprises me with her every gift yaar .This is so brilliant idea ..I mean each one is great .He didn't have words,was just gazing at the gift with astonishment .
Neha & Vikram laughed hearing this out ,"Poor priya she tried so hard for all these ,yelo" Neha gave her phone to him ..
Happy birthday dear Husband ...listening her voice Ram's heart jumped with joy .Thank you so much dear wify .
Priya's smile echoed in his ears ,she kept the call . Seeing his bewitching smile Neha teased him.
Aye hoyee "We are still here "don't vanish into your dremas ..
Ram: Are tu bhi na neha ...
Rishab ,Apeksha entered without knocking the door , Rishab gave 16 roses bouquet , Apeksha asked him to open the gift, handing him the gift pack ..
Ram:Giving a shy smile ,He opened it found a wooden card board ,Ram & Priya's picture printed on it ,Happy birthday Ram engraved on it and at the end with Love Mrs.Priya Ram Kapoor ..
His fingers were kissing her frame in the gift ..everyone roared seeing the pic ..WOwwoowwow Bhai ..This is superb bhai,this is mindblowing fatty ... Vikram raised his eyebrow that he doesn't know anything ..
Appreciating Priya inside his heart .Ram's lips never left the blushy wala smile ..All started teasing him ..Kya bhai .. will you tell the secret of your smile ..
Ape:Bhai how you proposed bhabhi .Tell na please ..
Rishab :Ha bhai bolo na ..
Neha:Fatty bathao na ...
Vikram:so many are interested in knowing how you did it ..bathao na yaar ..
Ram is laughing sweetly .. It's my secret ..
Every one: Aweee that's a secret ha!!
Ram :To divert the topic he asked them ..where are your gifts ,,,everything joined in Priya's gifts kya ??
Neha: Ohh some one is feeling jealous..
Ram:Nahi toh ..
He got a call from Jenny :Ha Jenny ,tell me.
Jenny : Sir ,Mrs.Neel came to meet you.
Ram:(Surprised) Ohh okk send her in...
Neel & Jenny both came inside ,Neel gave 17 roses bouquet ..
17th Gift :
Jenny opened the cake and placed on his table .. while he cut the cake ,,,Neel gave a greeting card to him ..That was from Priya Ram Kapoor and this cake is from myside..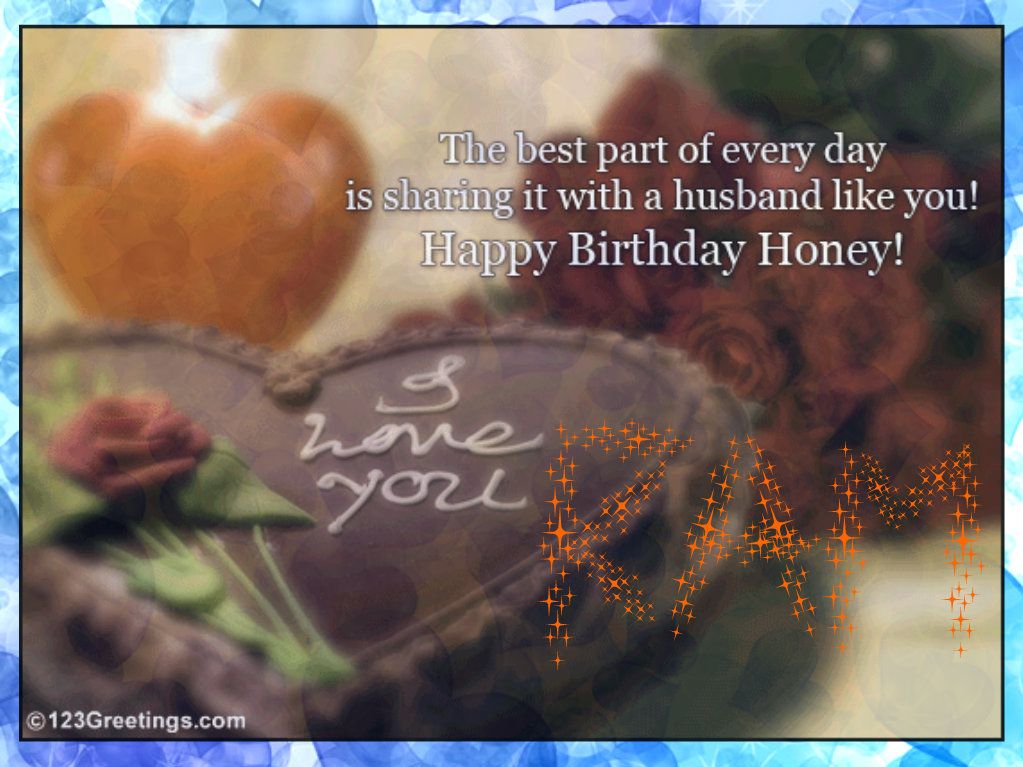 It was written on the card"Happy birthday Dear Husband" with some stones embedded the name Ram ...He understood it's her own designed art .His lips curved in to a big smile ofcourse that never faded since that morning.
Neel clapping her hands ,Hello Mr.Ram kapoor If you cut the cake , I will take leave .Then you can dream about Priyuuu ...
Neha teased wahh Priyu kithna cute name for priya ...
Neel:But she wont like to be addressed with it .
She called Priya ,
Priya:Ha Neel bolo ..Have you reached?Its going to be 5 almost .
Neel:Ohhh stop stop ...Priyuuu darling ..
Priya:Ufff Neel ,you wont stop calling that right ...
Neel:smilingly said ..No way ..here wish your husband from my side too ,handing her phone to Ram..
Before Priya could protest ,Ram voice echoed in her ears ..
Hii priya ,It's on loud speaker ,
Priya:Ohhh ...
Everyone:common bhai ,This is not done,we could have hear your romantic talk ..
Neha:he won't do that ,, hai na fatty ..
Priya:This Neel na, she wont sit calmly .I knew it .she is making fun of me ...
Ram: No no nothing like that ...
As every one planned they were poking him to call her as Priyu..that too lovingly ..
Common Fatty ,Please call her once ..
Ram: Tell priya ..
Priya: she could hear their hush sounds but don't know what it would it be .What happened Ram is everything ok ?
Ram:Ha priya ,I told na It's on loud speaker .
Priya:Smiled knowingly that they must be teasing him.,She wished him happy birthday again ..
Ram soon kept the call.He so wanted to finish his work off and wanted to be with Priya .
He cut the cake ,everyone cheered ...
18th Gift :
Ram's driver knocked the door ,he told sir It's time to leave and handed him 18 roses boque ..
Ram:Smilingly counted them ...ye kya chakkar hai bhai ...
Vikram :What ??
Ram: Why these flowers before every gift ,what's there in that ..
Vikram & Neha: common there is surprise in that too ,guess it na fatty ..both smiled .
Neel:Yes Ram,You are a great business man,so Priyu is thinking you will get to know what's the secret behind the flowers before each gift .. Neel bid bye to everyone and they also started for kapoor mansion.Neha ,vikram, Ape ,Rishab blabbering something.
Soon the car took U turn and headed in another direction .before Ram could ask further questions ,they entered a blind school.They gave a happy birthday card in Braille language and wished him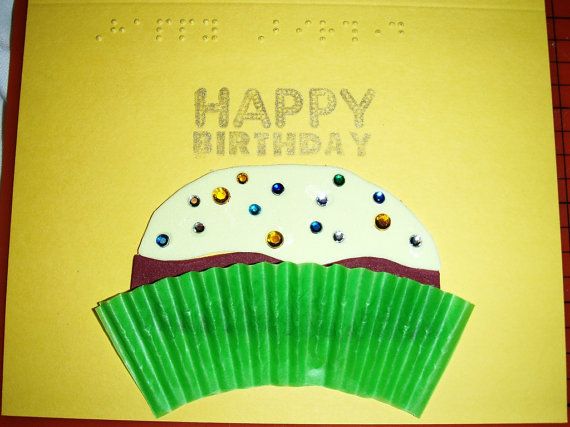 ,He too distributed sweets .The foursome gave a cheque to him ...That was written 50000 cash donation to the blind students.
What ..what is this? Ram questioned them.
Everyone:This is our gift on your bday . we were brain washing ourselves what to gift ,what to gift , any way Priya was planning for you so many na so we asked her what gift we can give you and it should be unique like her gifts .
Ram was listening curiously .. when they paused he asked them ha then what did Priya tell?.
Neha: oye hoye ...so much curiosity haa ...believe me she said , if you are ok with it I had a good plan ..we all said ok ,whatever it is , we are ready to do the needful.
Vikram continued how much ever you want to spend money on Ram's gift , collect the money and donate in any NGO or Orphanage or Blind school .
So we have chosen the blind school , with our collected money ,we purchased all these and decided we will distribute and the rest of money we made it as cheque in favour of this NGO .So they will all wish you and they will be happy ,from their happiness they will bless you to eternity ..
Ram hugged every one with so much affection .They gave the cheque to the NGO chief coordinator and they came back to the mansion .
When he was about to climb stairs to his room ..Dadi called him giving a 19 rose bouquet ,she gave a gift to him .
"He opened and found a Beautiful Delta Pen with a note, "While taking every important decision I will be with you" .He wondered where these ideas came from .
.His blushy smile was caught by all family members .They teased him for some time ,While Karthik ,Nuts, Rishab were teasing ..Neha asked Krishnaji about Priya's where abouts .
Krishna ji :An hour before she came from parlour ,she might be sleeping ..
Neha:(giggling)W oww ohhh parlour..Kya irada hai ..winking at Krishna ji she smiled ..This was noticed by Ram too .
He was very eager to meet his wife .. So he said them that he is going to freshen up and he briskly walked from there but he could hear so much hushy talks behind him .He reached his room opened the door and on the center of the table there were 20 roses of bouquet and a gift pack wrapped .
20th Gift :
He opened it and found two white teddy bears holding a love symbol in between smiling away to glory .His lips curved into a big smile ..so atlast madam has given me the teddy bear .He held the gift in one hand , he reached their bed. There she was sleeping so peacefully with a smile on her face .
She might have bathed before going to sleep .Her hairs were still releasing the fragrance of her shampoo.Her face clearly showing the tiredness but blooming in a new glory ,some of her hairs were falling on her face disturbing his view.He tucked them under her ear .She moved with the touch to the otherside .He gazed at her from top to bottom ..she was wearing a velvety night gown , her curves were vivaciously exposing .Her nighty slipped away from her legs .His gaze turned to them .Her milky slender legs were inviting him ,He sat on the floor ,slowly he took her foot in his palms ,He kissed it ,Startled ,she was about to get up ,he hugged her foot to his face and showered it with his kisses .
Priya stammered , R..R..RRam , what are you doing ...please get up don't touch those please .
He kissed her both feet ,some how she managed to loose his grip on her feet .She straightly sat on the bed .
Ram sat there with a pouty face . Glancing around the room to know wether he has opened the gift or not ,seeing the teddy bear on the bed near to Ram ,she smiled ...pulling his cheeks .. Get ready .. I will giveyou what you want .But right now you should go and get ready ..she almost pushed him .
Both priya & Ram got ready. When they came down ,Priya said we will come back soon ma and both left from there .. He was asking her where are we going ? His eyes glittered when Nuts gave 21 roses boquet .
Where is the gift ..Priya called Rishab ...
Ferrari stopped infront of him like a daze ..
Ram gasped :OH My ..How you got it .. how come ..
Priya:Shhh ing his lips ..come on take me to Rosy resorts . Its almost 45mins journey from here .come on .Rishab gave the keys ...
Ram : Taking the steering in his control he was driving very casually , he asked her how.. how you managed this ..
Priya:Replied I am The Ram Kapoor's wife .. Can do anything moving her hands animatedly ..
Ram :Come on yaar .. tell me
Priya:shhh okk , Vikram bhai has arranged for it. when I asked him, he said he knows the dealer so we talked with him paid for one day so now it is ours ..come on you drive like Ferrari ..she smiled again ..They reached the resorts with in 30 mins ..It is abit far away from Mumbai but near to Kapoor mansion .
22nd Gift :
Ram while stepping each ,He remembered his college days .When they were entering a Cosy resturent one waiter gave 22 roses bouquet.Smilingly wished him "Happy Birthday Sir ".When he realized Priya dragged him to the corner table ,which was famishly decorated .It's a couple table , designed in love shape , two candles were lighted ,rest was glittering with dim light.From there they could view children's swimming pool .He was mesmerized. They sat comfortably. Before Ram could question her , One waiter arranged for Champagne and he brought orange juice for Priya .She said "Happy Birthday Ram" cheering the glass with him.
He was smiling away to glory ,thinking how much she could have planned for all these with in the time period , Priya nudged him , why you are not having it .
Ram:Nothing , when I wanted to be cosy with you in our room you said No ,Then why you arranged the dinner at this Rosy cosy restaurant .
Priya : Because, this is your favourite place ,so I don't have any intentions to be cosy ..her voice dipped slow while speaking last words.
Ram:How you can say this is my favourite place.
Priya: (Disbelievingly)This is not your favourite place ,but Vikram bhai said that... a tinge of teary line appeared in Priya's doe eyes before she completed the sentence as well as tears .
Ram quipped areyyy baba ,I am just kidding ,side hugging her .Its my favourite place when we were at college .I really missed this place ,after these many years I am back here .All my parties with friends, dances with girlfriends remencing in my brain, winking at her .
Priya wiping a teary drop from her eye that was about to fall, poked his stomach with her elbow .You na.
She ordered all his favourites and her favourties too .
Infront of him ,Aloo parantha , Chiken 65 ,
Grilled Chicken Parmesan
,Prawns fry ,Paneer butter masala , 2 pulkas ,veg soup .It looks yummy.Rubbing his hands he attacked the food .Taking one bite of the chicken piece he closed his eyes relishing it , Priya who was about to tear the piece of pulka , she just gazed at her man,.he was relishing his food , she smiled seeing him,.They happily dined ,Dessert is missing he chided ,Nooo Its not priya answered ,that is waiting for you in KM..While coming back to Kapoor mansion he asked her I am waiting for the rest of the gifts .
How do you know there are more gifts Priya suspiciously looked at him knotting her eyebrow.
Ram::Now don't look at me like Hitler ,giving a killer smile , I guess if i am correct you are about to give two more gifts,
Priya : she appreciated her man in her heart for guessing , she mimed ,just smiled ,by the way which one you like most in this .
Ram: This Ferrari drive ..
Priya :hmm her face turned into a tinge of sad ,our ..
Ram:Don't think I liked this Ferarri drive because of It's cost , I know this is the expensive gift you have given today , but sitting beside my selfless lover , my partner , what more can I like ,he winked at her.
Priya amazed how this man could understand her inner thoughts . Broking her thoughts he further spoke each and every gift is my favourite and what I missed all those years , and a broad grin appeared on my face while seeing eachone actually the smile is afraid of letting go away from my lips .I love you so much .And every gift is so simple , so precious like you .
With their chit chatting .. they reached Kapoor mansion ..Both were tired. He freshened up ,wearing a white kurtha he came back to their green room.
23rd Gift :
There was a 23 flowers bouquet lying on the bed ,when he was about to keep it on table ,Priya entered with a box ,She gave it to him ,His eyes glittered seeing the gazar ka halwa ,on the top ,it has written "I LOVE YOU" .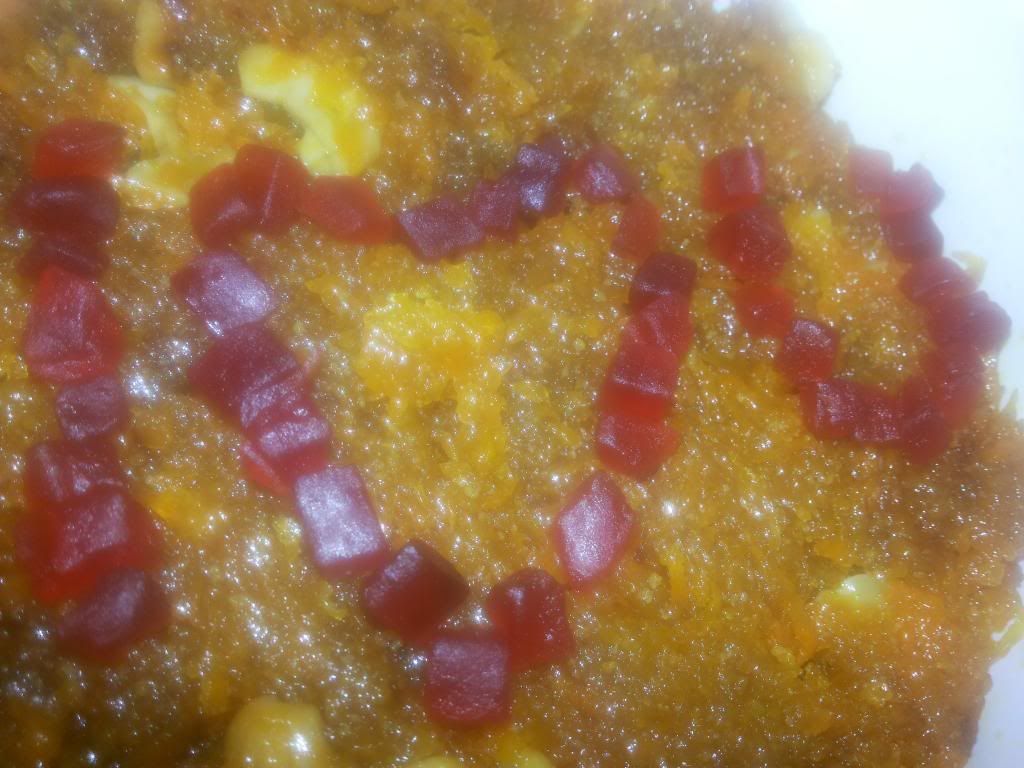 [From writer :That was prepared by my own hands ..Its not onlly for Ram,I have made it for you too guys..Hope you like it .That tastes yummy
]
Priya:I hope you liked the desert winking at him , seeing his expression she went to change .
He is enjoying the halwa,she came out wearing her night dress freshly bathed ,Ram was surprised "Why you have taken bath again "
Priya;Again matlab .
Ram: If Iam correct you have taken bath in the evening too na..
Priya:Blushing ..Ha wo tho hai ,But I came from spa at that time so I took bath now we went out na feeling tired so biting her lower lip .
Ram:I KNOW YOU WENT TO SPA BUT WHY ..
Priya:Of course to pamper myself ,raised her head to see his intense gaze on her lips .
Ram:Taking a spoon of halwa ,He placed his lips on her with the sudden effect she lost her balance ,But her man snaked her waist before she slipped ,He clutched his kurtha tightly in the fear of fall .But Thanks to his large frame , he easily took over her ,Crushing her petite frame in his ,angling her head to his motion ,He slipped his tongue into her , tasting the halwa with her ,he engulfed her completely ,His tongue was dancing with her's , she was totally lost in her man ,his kiss ,his love .. When they heard a knock on the door she pushed him ,He held her back and in the fierce moment he kissed her again ,They heard bang on the door.So he had to go ,he left her biting her lips one last time ,Apeksha entered huffing for breath ..
Seeing her ,Ram concernly asked what happened?"Nuts is calling you .
Priya shyed away seeing her bruised lips.she turned the other side she asked him to go and check what's the matter.Its 11'o clock what is the need of me at this time,with this thought he left from there . Priya bolting the door quickly , she sighed and quickly started her Plan.
Ram reached after 30 mins ,Natasha rang Priya ..
Priya :Yes Nuts, what happened ,
Nuts: Bhabhi we tried to stop him but he is coming to your room ,Hope you are ready with your secret gift .
Priya:Oh ,he is on the way ..oKK its going to end ..will call you tomorrow she disconnected.
She made last minute changes .. When he entered the room ,It was filled with darkness ,He called Priya ,Bolting the door ,He marched three steps ..The room corners ,and their bedside filled with Candles ,Inhaling that aroma ,he gazed at their room ..He could hear the soft and slow music ..
His lips curved into a smile , he called her again but there is no sign of her ,When he reached the bed ,he found it decorated with a love symbol with flowerpetals .The bed sheet was also changed to his favorite velvet colour. He gazed at the bed side found a glass of milk Now his impatience increased .He wanted to check the washroom ,His eyes captured all his gifts neatly arranged on the table , he touched those with a smile on his face ,She smiled seeing him .Her watch showed 11.55 she entered from the balcony bolting the door.Hearing the click sound he turned to see her ,her anklets making chun chun sound, her pleats dancing with grace ,her waist folded in tempting way , her hands holding a red roses bouquet, ,her hairs curled fully ,lying on her left side of chest,her sleevless blouse with netted white saree she was looking seductive,Her neck adorned with black beads ,Her jhumkas matched with her footsteps ,Her lips sealed with a smile ,toned with a light pink lip balm,Her nose stud makes her more beautiful ,her eyes neatly lined with kohl,her forehead marked with a glitter bindi , her maang filled with sindhoor..He moved towards her like magnet .
Ram :Ye sab ..
24th Gift:
Priya:Knelt down infront of him ,Giving him the 24 red roses bouquet to him.
Ram :Miming a thank you .
Priya: I know you must be wondering what might be the next gift ,why she is giving flowers each time , of course your guess is absolutely correct ,for each hour I gave one gift .with flowers , flowers were increasing in number as the time and hour was changing ,It reminds you ,You are getting older with each passing hour but my love is for you increasing with each passing second. I love you so much ,I can do anything for you ,I may not give you expensive gifts," both smiled gazing at each other .
Ram: But I like these simpler gifts like you .I loved all of them gazing at the gifts .
Priya: "After our marriage ,slowly I realized the importance of Love because of you .I have always dreamt of Raj kumar ,who will come riding a horse ..But my Raj kumar came in a BMW car to reach me.He don't have a mahal,But he has a big heart ,That is just filled with love .I hope in that my share is more than anyone else .Don't know properly ",her eyes smoldering with tears in that she smiled winking at him .
May I be the honour of your 24th Gift ,stretching her hands still kneeling down ,Your last gift is "MySelf" Rammm...
He was stunned ,he slowly knelt down infront of her ,She nodded her head to hug her.He hugged her , her soft hands snaking him in her embrace ,He mimed "I love you" .
Priya: "Ram do you like this Gift? I will be there with you until my last birth .Whenever I fight with you or sulking with you ,please pamper me and hug me.Dont get angry on me anytime,If I do something wrong ,please do correct my mistake",tears slipped frome her eyes. "I want to spend my life with you including mini seconds,I don't wanna miss you but I am missing you daily ,I want to see you playing with our kids, I want to give you loads of happiness .I wanna hug you , I wanna be with you ,I wanna kiss you , I wanna make love to you , I wanna share everything with you .Can you kiss my every inch of body with your lips ,Can you make me yours .I won't object for anything today .Will you "?? she asked hugging him more tightly ..
He stood up making her stand on his own feet .He lifted her ,slowly made her lie down on the bed ,She turned to the other side with shyness.His hand hovered on her bareback which was exposing till low ,he slowly glided his fingers all over her back making her ticklish .she closed her eyes, he opened her dhori ,he kissed her back making her shver ,he kissed her earlobe ,she trembled ,he nibbled her earlobe,She couldn't take anymore and hugged him tightly .After sometime their clothes were lying on the floor .Their bodies mingling on the bed.He was making her wish come true , His lips were hovouring with kisses on her each inch .He started with her feet ,then her legs ,thighs , waist ,stomach ,than her round curves ,he has spent his own time there making her swirl with his each bite on her curves,He nibbled her neck ,he landed on her lips . Her chest is thuddering beside her ribs , when he filled her with him,She was lost in him , her eyes half brooded with his sensation all over her .Her legs trembling ,she felt the crackling sensation inside her , his ministartions were getting hard .She released her orgasm It filled with him ,he reached his climax ,landing on her bossom nibbling it lightly .
"That was just awesome baby ..I loved this 24th Gift very much .Love you .Each and every gift is filled with your love and simplicity" .Kissing her neck again ,he said to her "this Birthday is seriously most memorable day with memorable gifts .I love you Priya .She ruffled his hair, kissing him in his hairs .She wished him Happy birthday again.The lovebirds cuddles and slept in their nest