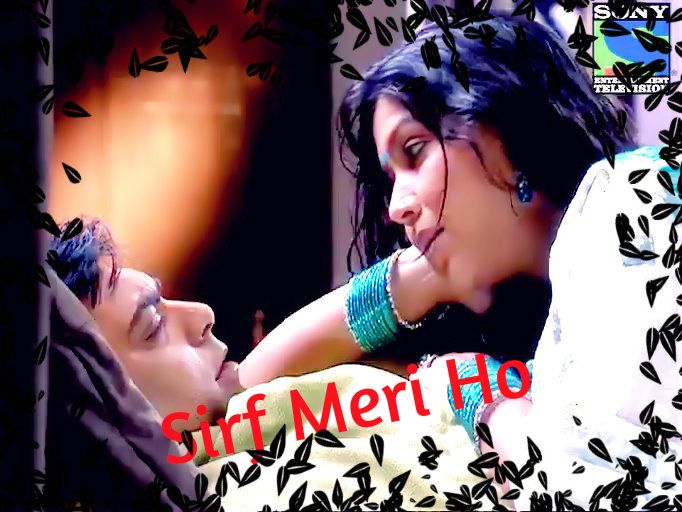 PART 18..



He sat besides her ...

kya kiya tum ne ram? ye sab apeksha se
...looks at him stops in middile ... he is looking her with all his love ,affection..

she stares at him ...

he broke the silence ..scraching his head ...

i dont knw what happened exactly but plzz dont spoil this special suhaag raat ...

p:but ram ye ...

r:plzzz priya with a husky tone ...her face is glowing with cherry redness on her cheeks ...lowers her gaze with an acceptance ...

r:[wants to tease her more]... u look freezing in the morning times ... and evening [looks at him] u look sizzling ...comes closer to her ...

p:whats that comparsion ram ...[blushing]
r:haa ...bedroom me usi time pe u dont knw hw u r bodytemperature will be
??
p:she understood wats his meaning ... RAAMM
r:u knw wats the special today

p: without telling how could i knw ram ??
r:this is special suhaag raat for both of us ...

p":blushing profusely.::not able to meet up with his gaze ... asked in a hushed tone ...whats the special ram [she knws still want to listen from him]
r" marrige will make two unknown people into a wife&husband relation ...but suhaagraat will make two hearts and souls unite into one and u two are ONE physically and mentaly...

p: looking at him intently [teasning tone ]oh great analysis ram ji..
r:ye ji kya hai ? our bathao kya chahiye priya for this special suhaag raat ?? sarees ,jewellery ,car ,diamond set??

p:mhuuu in a deep voice she told ...a fist of love , mint of care , a warm ...
r:ha bolo priya ..a warm ..[trying to guess her answer]
p:a warm touch ram...he looks her with a innocent ardont look ...
:u know ram what i like in u ..the touch ...when she is saying he didnt find any blush or prank on her face instead its a confident answer ...
r:priya really kya???
p:ha raam i felt very secured by your touch and i feel that you ...you are only for me only for me ...
r: you are my sweet heart ..planted a light kiss on her cheeks...
p: soo what you want to give for this suhaag raat ...do u planned some thing else ..
naughty ram
r: I ...C ...E...C...U...B...E...S.. spelled stressing each word [with a teasing tone]
p;:icecubes ,wats that !!!! [confusion tone] ...
r::hmm i cant tell you but i can show how to play !!! ...
p:play with icecubes
??
r:ha priya romantic game ...winked at her ...asked her will you agree to play ...
she is ready for anything with him ...she is looking excitedly ...
she is in her pink saree looking elegant and glowing like a star ..he forgot to blink his eyes ...she snapped infront of him ...
he opned mini freezer and taken the icecube box...
p:what u r going to do [excited]...its very thrilling to her what sort of a game with icecubes ...that too with her on this time ...

sorry for the late update ...
think guys wats in rams mind ...