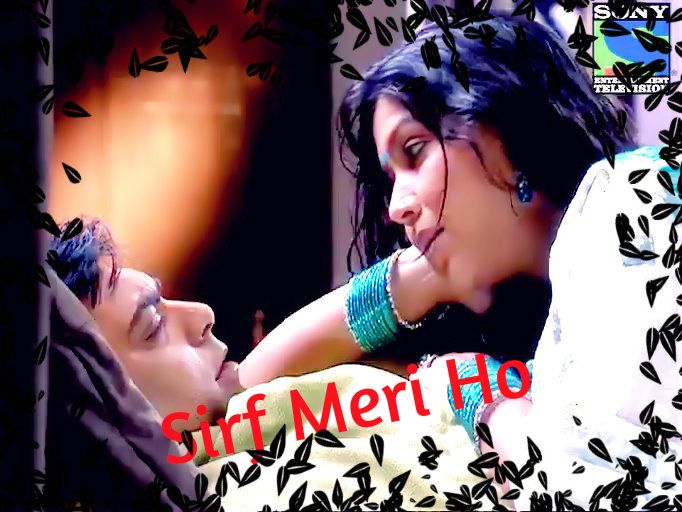 Hiii dear readers ..I know you are all waiting eagerly for the updates ..Im trying to give regular updates so i may not update all the FFs at the same time .This FF will be regular until ending .And the other FFs will update once in a week.so plz cooparate with me.
Coming to this part ,I know you may think this part will be a filler part because not much of Raya but try to imagine that you were seeing and hearing the environment ..and deffo you will enjoy.
And long back so many told to put their names in My FF so i did ,if it hurts anyone im sorry ...Love you all ..
She wanted to run and hug him ...But after this he just stopped and the roar and applaud are continuously roaring in the auditorium..
What a lovely site to be hold on ...
Then the function slowly started ... One by one He handed out all the prizes and certificates to the students and announced his company is going to conduct campus selections by end of their exams and said to be prepared .All the best dear students...and he walked down to the chief guests seating area.
Neel pulled Priya with her, made Priya sit with Ram Kapoor .Our king gave a millon dollar smile to Priya and Neel,forwarded his hand ,Priya hesitated to sit because its her college ..Before her mind could think anything Ram just pulled her ,she straightly landed on his chest and quickly arranged herself .
[The first 4 lines were couple seating sofas and every corner one big screen for long site viewers also ,The stage is very big easily 200 people can dance .]
Ram said Thank you Neel ,with out you I couldn't have arranged this ..
Priya gave a hawww look ,Neel Murmured under her breath..Neel thu gayi ...
Woo..Woo..I will just be back ...Neel briskly walked away from there to avoid contact with Priya .
Priya gazed at Ram,who was fully concentrated on the show .But his hand was snaking her waist ,Priya very well knows what will be his intentions,she slapped his hand but his grip was too tight on her.She covered her saree well and trying her best not to be seen by others what her hubby is doing.Neel is very well aware of whats going on.she is taking photos secretly ..
Well Tashu appeared on the stage again ... So boys and girls ...
Shall we begin the party ...Roars heard enough to start the party..But still Tashu was not happy ..She held her ear and asked ... Can't hear you guys ...
The applaud,roars ,whistle sounds very greatly ..
Tashu cleared her throat and said ..Ok sorry to say but i am not the anchor of this stage ...I am welcoming the team of lalmadhu and Sagar to entertain further ..Please welcome them.
A huge applaud heard from the audience ..Lalmadhu is a senior student,Sagar is junior one.
Both started their anchoring ...
Sagar ::Hiii guys ...Good evening ...are you ready to start our sangeeth cermony.
Lalmadhu:Ye lo,This boy thinks it is sangeeth cermony ..Hello sagar yaha koi sangeeth vangeeth nahi horaha hai ..
Sagar : He is making faces behind her ...Didi ab maine kya kaha ..they are going to dance na anyway .so it will be sangeeth ceremony only ...
Roars of laugh coming from the audience ...
Lal madhu :he bhagwan ...Okkk shall we call our first contestant ...
Both anounced together it is none other than Fiza from 2nd year MBA.
Ram and Priya chuckled for the comment ..And applauded for the dancer ..
Soon they disappeared and when the curtain raised our beautiful fiza appeared in blue colour gagra,the music started ,she matched her steps with this ..
Yeh nimbuda, ay nimbuda
Ho ho oo ho...
Dhinak dhinak dhinak dhinta
(Nimbuda nimbuda nimbuda - (2)
Arre kacha kacha chhota chhota nimbuda layee do) - (2)
Arre layido layido laydo -2 nimbu layido
Ja khet se hariyala nimbuda layido
Nimbuda nimbuda nimbuda - (2)
Nimbuda nimbuda nimbuda - (2)
Arre kacha kacha chhota chhota nimbuda layee do
Ohh she is dancing very gracefully ..and finally she finished ..
Ram trying to make priya weak by touching her weakest points ..She is controling very hard .They are back to the world by hearing anchors voice ..
And no where madhu and sagar appeared ...
What a performance ..You have sooo gracefully danced ..And your dress is so beautiful and..
Madhu:Oh really ...she exclaimed ..
Are bhai ...she is your senior ...
Sagar :Ha tho i am praising her didi..she is also my didi ..hai na didi ..
All chuckled ..Both are entertaining the students very much ..
When the lights went off ..Ram tried to kiss Priya ,first time she doesn't know what was happening ,He kissed her ..But second time priya successfully pushed him..meanwhile lights came..
Some other performances held on ...And the last but one is none other than our cultural president Miss.Tashu ...
She entered looking as gorgeous as madhuri dixit ...she wore a peacock colour gagra studded with blue ruby stones...
Mera jhumka utha ke laaya re yaar ve, jo gira tha bareli ke bazaar me
Main to thumka lagaake sharma gayi
Boli ghoongar bandha denge mein aa gayi
Mujhko nachaake nachle, aaja nachle nachle mere yaar tu nachle
Jhanak jhanak jhankaar
O nachle nachle mere yaar tu nachle, abb to luta hai baazar
Sabko bhulaake nachle, aaja nachle nachle mere yaar tu nachle
Jhanak jhanak jhankaar
O nachle nachle mere yaar tu nachle, abb to luta hai baazar
The song continued and she gorgeously waved each step ..and at the end the applaud touched the sky .
Madhu and sagar : we are sorry to announce you ...this is not last but one ...
The coming one is last but one ..and you have two more surprises waiting for you ..every one roared ..what was the surprise ..unfold it ..But both madhu and sagar were not revealing the surprise ...and soon they anounced the last one ...Its non other than Mani ...
Both Ram priya also surprised to listen about two more surprises ...
She wore one elegant light yellow colour half saree ,its punjabi style ..A red chole adorned her head .The music began ..our mani action began
Madhuban Mein Jo Kanhaiya Kisi Gopi Se Mile Kabhi Muskaaye, Kabhi Chhede, Kabhi Baat Kare
Subbu was acting as a boy here ..[Hero for Maani]
Mani roaming around Subbu singing these lines..
Radha Kaise Na Jale, Radha Kaise Na Jale Aag Tan Mann Mein Lage Radha Kaise Na Jale, Radha Kaise Na Jale
subbu jumped from her angle ...
Madhuban Mein Bhale Kaanha Kisi Gopi Se Mile Mann Mein To Radha Ke Hi Prem Ke Hain Phool Khile
Both swinged in a style ... singing these lines..
Kis Liye Radha Jale, Kis Liye Radha Jale Bina Soche Samjhe Kis Liye Radha Jale, Kis Liye Radha Jale
The song was going on...Both are acting as real lovers ..Their actions speak a lot than words ..
Ram is crushing Priiyas waist ..She is pinching on him ...
The music is playing on ...Subbu rushed to wards Ram...Dragged him to the stage ..roars of applaud touched the sky and everyone demanded Ram to dance ...Ohhh that was great to see ..Like they demanded ...Ram did dance with Mani and Subbu ...when these lines are coming
Kaanha Ka Pyaar Kisi Gopi Ke Mann Mein Jo Pale Kis Liye Radha Jale, Radha Jale, Radha Jale...
By seeing Ram,Mani almmost fainted ..Ram held her made her stand on her knees..Hayeee meri Ram was Manis expression
And the next moment ...Ram thought he can go off but another song started..back ground madhu and sagar voice hitched ..This is your first surprice ...common Girls join in ...
The Dola Re Dola Re Dola Re Dola Haye Dola Dil Dola Mann Dola Re Dola
Omg full josh came to the girls sitting near who have been participated all this time...every one joined...centering Ram ...Mani,fiza ,viro,snehal,tashu,Pinky,subbu ..started dancing ...dragging him ..pulling along with him...some waist movements ...someone pushing him to otherside and same happening opposite side...
Then quickly some other song played ...
Aankhein khuli ho yaa ho band Deedar unka hota hai Kaise kahoon main o yaara yeh Pyaar kaise hota hai Tududu dudu dududu tu dudu dudu Tududu dudu dududu tu dudu dudu (Chorus)
Ram slid his hand on Mani ...she swirled in her..Lol
..after that serially fiza ,tashu,snehal ,viro ,pinky,subbus turn ..they danced with him full energy ...
Neel dragged Priya in between ...
Madhu and sagar too joined with their mikes ..anouncing this is your second surprise ..
All pushed Priya to the center and the song has started ,everything gone dark,the white paradise light appeared on Priya..everybody went silent ..what will Priya mam do..
maiyya yashoda mother yashodha
yeh tera kanhaiya[this son of yours
]
Priya just astonished ..Neel motioned her ... whispered everybody is waiting ..
m
aiyya yashoda yeh tera kanhaiya
Priya showed Ram ..and kept her hands on her waist ...
mother yashodha this son of yours
panghat pe meri pakde hai baiyan
he holds my wrist at waterfront ie flirts with me
Ram came and holds her wrist ..she with drew and went away ..
tang mujhe karta hai sang mere ladta ooohhh
he teases me, he fights with me
He pluck her braid ,pulled her pallu...Priya acted as she was beating him on his chest ..
raamji ki kripa se main bachi
saved by but the grace of lord
she acted ...as she is praying God ..But Ram took mike from Madhu and said ..Mai tho RAM hu madam ...
raamji ki kripa se by the grace of lord
gokul ki galiyon mein jamuna kinaarein
the streets of gokul, on the shores of jamuna
Both danced well ..and the other girls danced ..It is looking like lord krishna is dancing in the mid of his Gopikas ...Excellent to watch the show ...
Priya pulled Ram to come down..But he lost in the fest and dancing with our girls .soon
Hey Baaje Re Baaje Re Baaje Re
Dholi Taro Dhol Baaje Dhol Baaje Dhol Baaje Dhol
Drummer, Your drum is thumping
Ki Dholi Taro Dhol Baaje Dhol Baaje Dhol Baaje Dhol
Drummer, Your drum is thumping
To Dham Dham Baaje Dhol
The drum is thumping
Played ...Ram is mesmerizingly dancing to added that all these beautiful girls compensating him with their dance ...Hawww No one knows this side of Ram kapoor ...
Tomrrow its going to be a senstional Hit in the news channels and news papers ..
Ram hugged all of them at the end ..and waved bye thanked to the core for helping him.He called Priya ... He waved bye to them..all their faces became a bit sad .. seeing this ... Don't worry girls ..For this life already Priya has decided ..we will try in next birth ..Priya motioned her elbow in his stomach ...and left from there...To send off Neel..
Ram winked at the girls..Sorry young girls you are like sisters to me...Don't take it serious ..Lol
Every one laughed ... and went to their homes with happy wala smiles...
Ram came to Priya where she was standing and he very well knows that Priya secretly heard what he spoke with those girls...So Neel how is your honeymoon..He chipred in..
Neel replied :Not more than you Ram..
Ram and Priya both didn't expect the answer ..while they recover from shock Neel car already started to fade away ..she yelled bye to them..
Priya didn't look at him,straightly went and sat in the car ..Ram came back to the driver seat ..Ohooo madam is tooo angry .. what happened Priya ji..she slapped his hand that was coming to touch her cheek ...He chuckled himself ...He asked May I know what is the reason behind this anger ..
Priya ..Oh my dear husband !!
Don't you know the reason priya anguished?
Ram in the same pitch he reciprocated that he doesn't know?
She asked why did you dance with the girls "
Ram asked whats there in that ,,Those are so beautiful ,slim girls and good dancers they dragged your handsome husband to shake legs with them..I did and whats in that ..
Supressing her laughter ...
She murmured ahahha how you are explaining yourself ,,,Just drive the car ..Im tired..
Precap

: The thin fabric that had barely covered her breasts was now wet, revealing the gorgeous shape
of them, erect nipples and full, delicious Volume...OOoppss cant give the full story .