8th Gift
When she opened it she found a beautiful pair of ear rings which were matching the saree, she mimed "thank you "
He slid 8th bangle to her .. Kissing her forehead . You are going to face big surprises tomorrow so sleep now ..
Love you . She pecked him on his lips hearing his heartbeats she slipped into her sleep ..
Ram was contended seeing her peaceful sleep . He so wanted to tell her how much he loves her, how much he missed her all these days and how much he longed for her love on him .
The sun rays hits on Priya's face directly . She scrunched her eyes buried her head more in his chest .she felt his chuckle ..
In her sleepy tone "Kyun has rahe hai " sone dijiye na Ram...
Ram smiled , making her lay on her back he kissed her forehead, his lips danced on her forehead when he whispered "Happy b'day my Jaan "
Her lips curved into grin ,she fluttered open her eyes to see the man, her love of life
Smiling and looking deeply into her eyes. She hugged him murmured "Thank you so much "
Kissing on his chest . You are wonderful Ram .I missed you so much .
Ram hugged her ,both slept like that for sometime .
After some time don't you wanna know your other surprises . Priya smiled "Hmm wanna sleep some more time in your arms "at the same time I'm eager to see what's more in store for me, her face glowed . He laughed seeing that .
Then common lazy bones get up and get ready in that saree
Ram: Yesterday night I gave na
Priya: Hmm I could wear if I have the matching blouse to that
Ram: Everything I made ready so you don't have other option .. she grinned shyly, left to washroom to get ready for the big day .
When she came out wearing the saree she found Neha in her room .
Neha: Turned to her side ,Happy b'day my dear .. hmmm God aaj Ram gaya
Neha: So you liked the saree
Priya: I very well know this blouse idea is yours so why you are asking
Neha: Bit her lip .. our nahi toh kya ... Ram wants matching accessories for this saree so I helped him and this fatty bhi na , he said he wont tell you and see
Priya: Mr. Kapoor didn't tell me but seeing the blouse design I guessed its you only and see you yourself revealed it ..she smiled at her
Neha: Hit her head .. Tum bhi na Priya .. chalo come I will help you to get ready all are waiting for you .
Both got ready purposefully Neha took much time to make her ready .. by 8.45 Ram came to the room then Neha went to see last min preparations .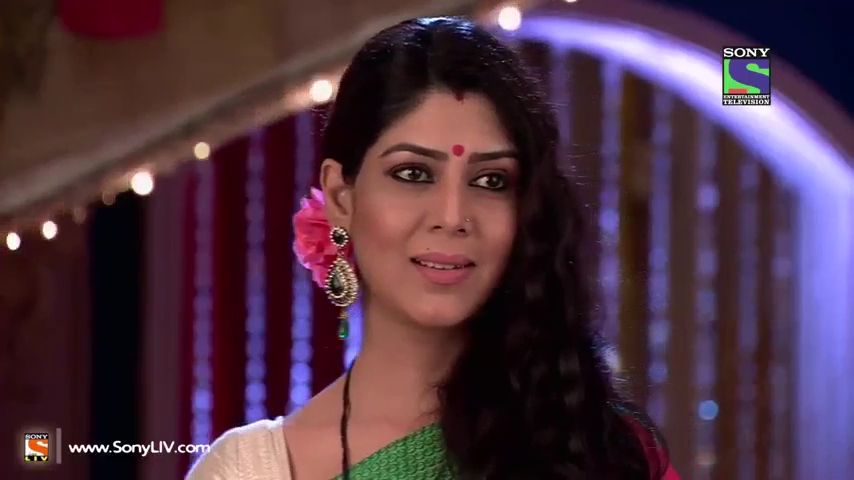 Ram was dazzled by her .She came to him , he so wanted to take her in his arms and lose his breath in her lips but before that Priya bent down to take his blessings .
Ram baffled , he immediately made her get up"ye kya hai "
Priya: Bless me Mr. Kapoor ..
Ram: I always does that , but iski kya jaroorat thi
Priiya: yuhi .. waise hi .. she blushed
Ram : Don't blush .I will do something else which will last for hours .
Priya: She gazed at him as she doesn't have any objection look
Ram smiled and hugged her to his chest . Both walked down when Neha called them .
Priya was perplexed to see many relatives in the hall ,she thought they might have arranged some party . But when she was nearing to the group she heard some chants , all gave the way to the pair, Priya was surprised to see Karthik & Nuts dressed up in traditional wear sitting in Pooja with their son . The pundit was chanting the mantras
[Dear Readers I know the naming ceremony of our side only so I'm writing this ceremony as I know ,sorry ]
9th Gift
Pundit: Now you can name the baby , whatever you thought his name ,just write it down on this rice, giving a plate full of rice to Karthik .
Ram: Sliding the 9th bangle to Priya ,This is your 9th gift , go and tell the name in Karthik's ear whatever you have chosen for this boy .
Priya was dumbstruck . Nuts & Karthik nodded as positive and they were very eager to know what she has selected for him .
Her eyes moistened with love, she slowly whispered the name in his ears . Karthik was delighted to hear it, he wrote the name on the rice .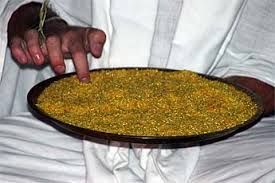 Pundit asked Karthik to call him with that name in baby ears three times .
Everyone was curious to hear when Karthik called "PREM " prem .. prem
"Oh my god this is beautiful name" Nuts squealed with joy . Ram side hugged her ,Good name Priya.
Everyone cheered when they heard name .. and everyone was elated that the name is simple and elegant in that words .
Nuts & Karthik gave the baby to Priya ,She took him in his arms and called his name "Prem"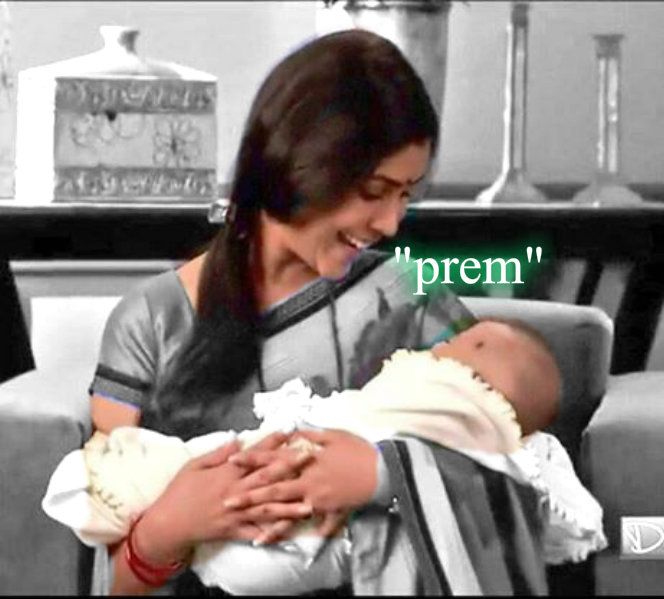 He looked at her with a huge grin and she asked him
Did you like the name .. for that he kicked his legs and she smiled so happily. She played with him Both Karthik & Nuts took blessings from Ram &Priya .
10th Gift :
While Priya was playing with Prem she turned her head when she listened a melodious tune . There some blind school children were standing in a group and singing Priya's favourite song .
Ram slid 10th bangle to her hand ..Priya hope you like this gift .
She was so happy and her eyes got moist by hearing this .The song finished every child greeted her happy b'day .Everyone had their breakfast .
11th Gift :
Apeksha walked near to Priya . she handed a gift to her . It was wrapped in a yellow paper .
When she opened it she found a beautiful Bracelet studded with stars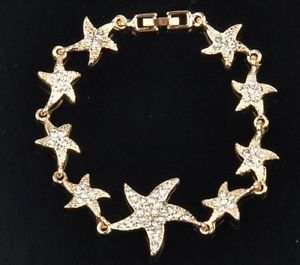 . Oh my Ape this is so beautiful she hugged her .Ram sliding 11th bangle to her hand, "come now you have to know whats the 12th gift ."
12th Gift :
Two men were waiting for them at the study room. Ram gestured Priya to sit . They both wished her happy b'day .She thanked them back . One person took out few papers and handed them to Ram, he just signed them and gave it to Priya ,she was so shocked..so shocked that she just had tears continuously flowing from her eyes .
Ram asked to give the papers to them .Priya gave back to them and they left leaving them alone .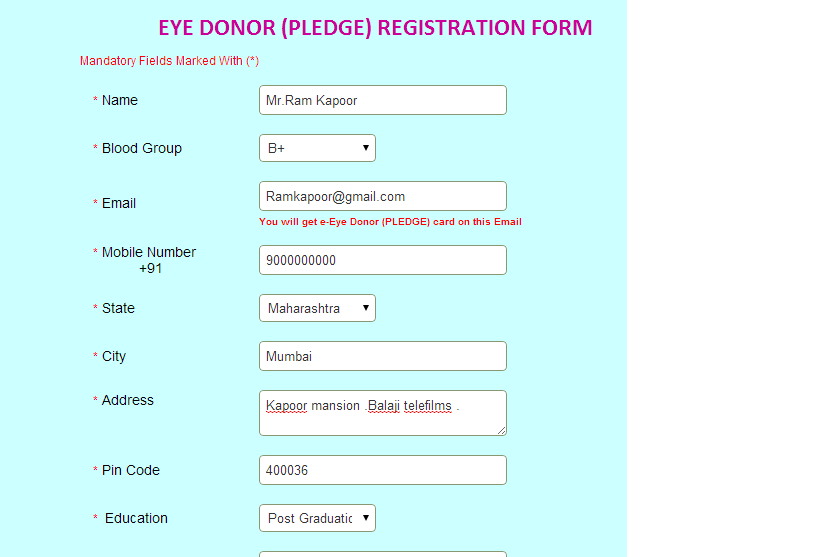 Sliding 12th bangle to her , Priya I know you have donated your eyes already, I mean you signed on them and you asked me to sign on them but at that time I was afraid and I didn't do it .But when I thought of your gifts I just couldn't control myself for doing this . Its just because you asked I did this.
Priya hugged him Ram I love you .. I'm speechless Ram after us someone will see with our eyes Ram . Its the biggest gift for me.
Ram and Priya both drove from KM .. Priya was pestering him to tell where he was taking her but he didn't . When he stopped the car she was surprised to see her school where she studied upto her 10th standard .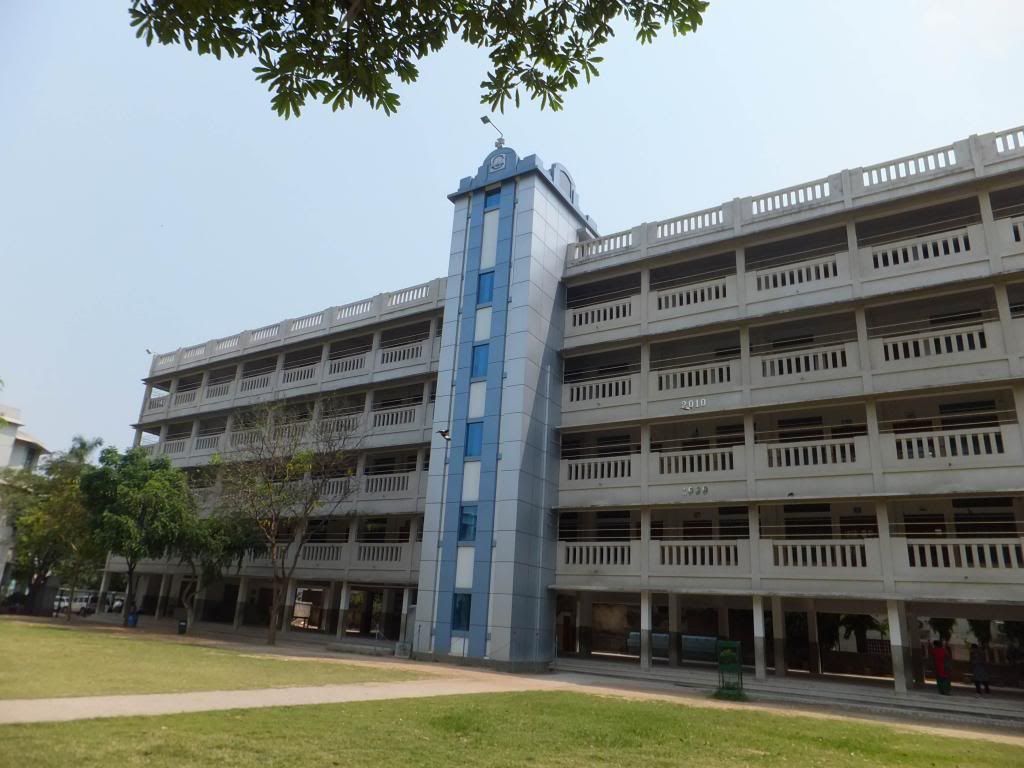 Before she came back to reality he made her get into the school .She was so glad to see her school but right now nobody knows Priya . But still she loves the school very much .Ram lead her into the principal's room .
The principal wished her happy b'day . She thanked her .
Ram asked her papers, she gave some papers to Priya to sign on them. She looked puzzled .
Princi: Starting this year the topper of this school ,for them Mr.Priya Ram Kapoor would pay their +1 & +2 education fees as a reward .
Priya: speechless ,she signed them ..
Both came out , Priya told her childhood memories and he was so mesmerized when she was explaining to him . Both reached the car . when she sat in .. Ram slid 13th bangle to her .
Priya smiled looking at the bangles ..
Gift-14th
Its going to be one in the afternoon . Both reached an orphanage . Neha and Vik were already there inspecting the works . When Priya entered all the children showered flower petals and sung the b'day song for her.
She was enthralled with their love and affection towards her and Ram asked her to sit with them on the dining table .. everyone seated .. Ram and Vik served all of them.
Priya was so happy but she waited for Ram to join with them, soon Ram joined with her . Both had their lunch with all the children.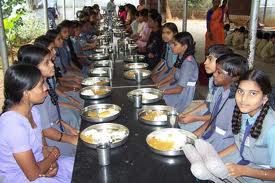 The warden came and wished Priya and said "Priya your husband donated this meal" and every child is super happy , they might not eat this much yummy food in their lives .
All thanks to you and henceforth every month second sunday it will be like this and he donated the amount on your name, so here are the papers for that .
Priya was again speechless, she looked at him ,he was playing with kids .
When they reached home . before she was going to get down ,he slid 15th bangle to her and wished her happy b'day .
15th Gift :
By the time they reached it was going to be 3 in the afternoon .Both were tired .Ram asked her to change and come in between he arranged something waiting for Priya .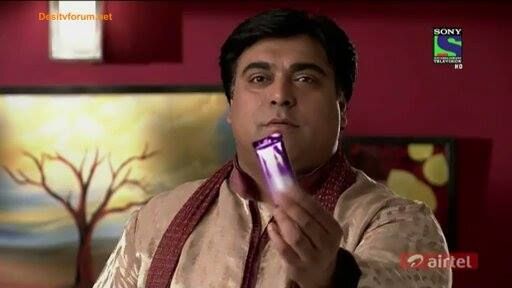 When she came he gave a chocolate to her, she was delighted .Thank you and she was eagerly seeing him that he will give more but Ram slid the 15thbangle to her .
Priya: Kya only one chocolate .. Hmm kya hai Mr.Kapoor .. I expected atleast few from you saying this she turned to bed side and she was astonished to see her bed covered with her fav Dairymilk chocolate .
And she was likeee awww and hugged him and she squealed with joy and she stepped on the bed moving the chocolates aside . She slept on them ,caressing them ..I loved this gift ..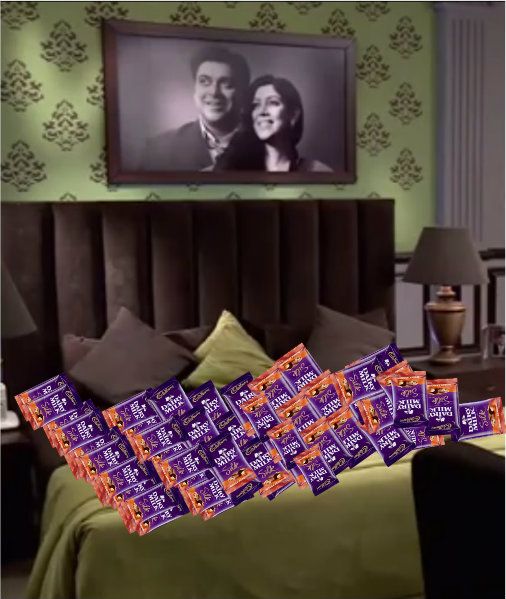 Ithne saare chocolates .. for me only for me .. she was happily enjoying looking at them taking them in hands . Ram was simply gazing at her excitement like a child and he had a smile on his lips all the while.
He slowly came near to her . ha all these are for you only but .. On one condition ..I will give limited number of chocolates daily . okay ..
Priya made a puppy face .
Ram: that face wont work now ..okay
Priya hugged him telling please ..
Ram: achha okay I will try to give how many you want but right now you eat this ,handing her a chocolate .
16th Gift :
While she is having the choco ,he gave another packet .when she opened it she found a collage with all her marvelous pics from childhood till now .
She hugged him .This is soo beautiful Ram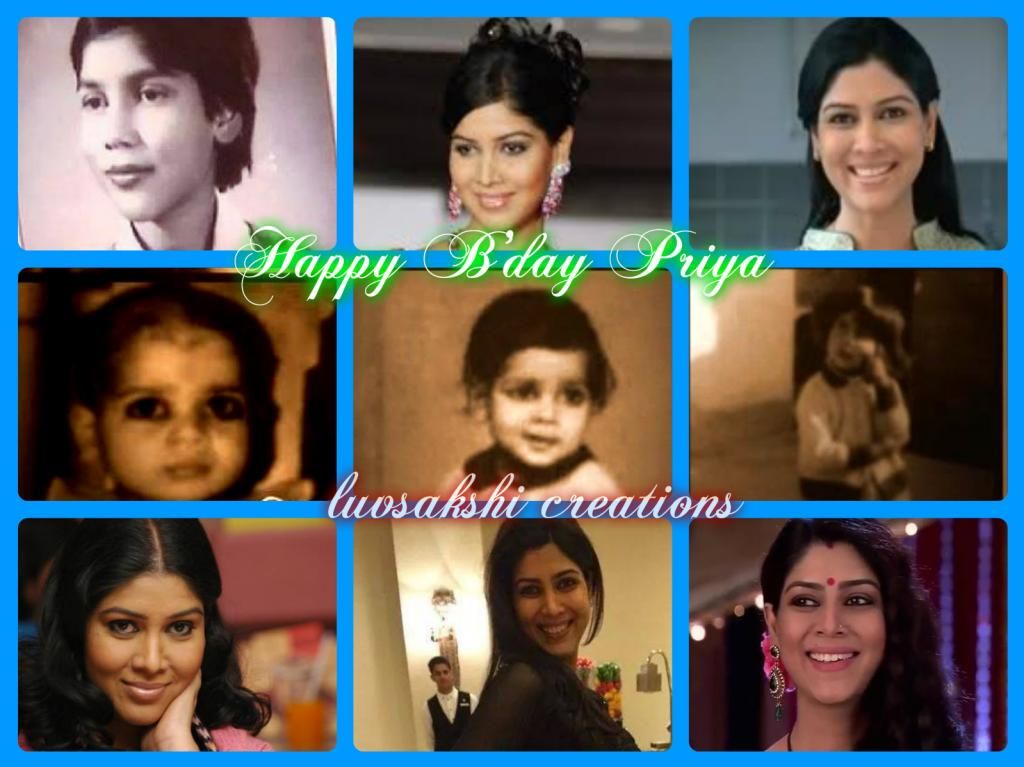 Ram:yeah same like you .. Saying this he slid 16th gold bangle to her hand .
They both slept for sometime .Ram woke her up at 5 and asked her to get ready .
Both came down . Rishab came and gave one packet .she opened and found key bunch in it .
17th Gift :
When she looked front she gaped because an Audi car was waiting for it princess to get in .
Ram: Priyaa.. shhh come on..It s my gift ..I know you don't have habit of all these things .But I tried my level best to not to give shocks that's why I'm giving this gift late ..
Come on hop on darling . He asked her to drive and she smoothly drove away and before getting down at one place he slid 17th bangle to her .
18th Gift :
He made her walk towards temple..OMG it was her fav temple she gazed at him, he was looking at her with a grin on his lips .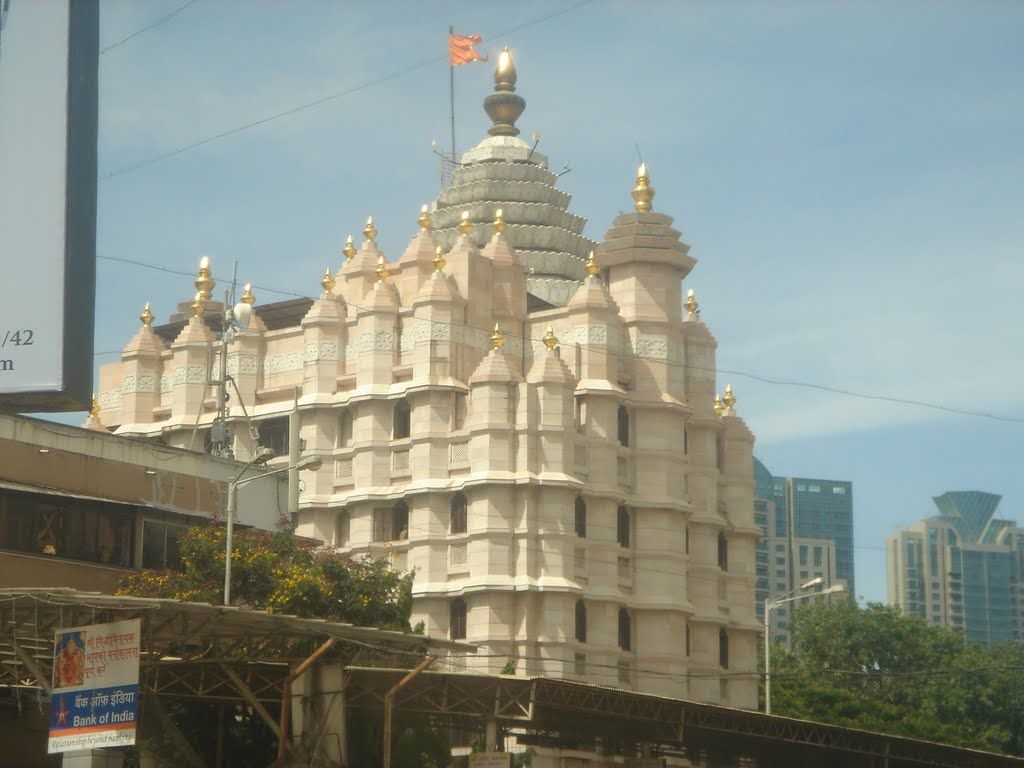 How do you know Its my fav temple? when they reached the entrance some men came and gave pooja thali with all necessary things . First they visited Ganesha temple then followed by every god and every where Ram had made all the arrangements ..all the pundits prayed for Priya and her well being, abhishekas , archanas , everything was done on Priya's name .
By the time she came her head filled with "akshathas" and Flower petals ..
Ram slid 18th bangle to her . she smiled wit her moisten eyes.
19th Gift :
When she was about to sit in car ,she found a gift pack on seat , taking it in her hands she opened it and found all "Aamir khan movie DVDs" .Her fav hero few of them she didn't even watch but was eagerly waiting to watch them ,Ram's eyes glistered with happiness seeing her happiness.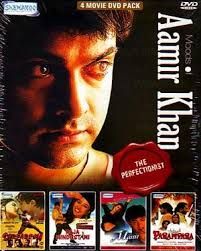 Priya: how did you get all these Ram ..
Ram: I'm the Ram Kapoor ... remember ..he winked at her
Ram slid 19th bangle to her
20th Gift :
When she reached KM she found all the darkness, suddenly the lights lit on . She saw all her childhood friends, her fav teachers ,her fav students ,her fav neighbours ,well wishers from childhood
Priya was shocked to the core seeing all of them at one place . Ram slid 20thbangle to her
OMG .. few of her college friends hugged her , her teachers ,relatives & well wishers blessed her.
When she walked in to the center , Neel dragged her to the middle and she gave a greeting card and asked her to cut the cake ..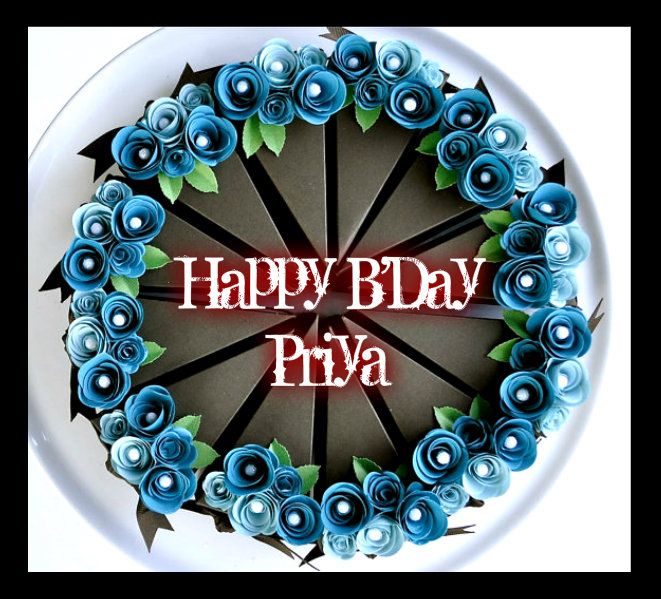 OMG the cake is so beautiful and she loved that .. She cut the cake and fed Ram and others ..
21st Gift :
Neel: oye open the card na ..
Priya : ha yaar .. opening it .. and Priya blushed seeing the card .. as it was filled with Ram and his love .
Neel: its from your hubby ... she chuckled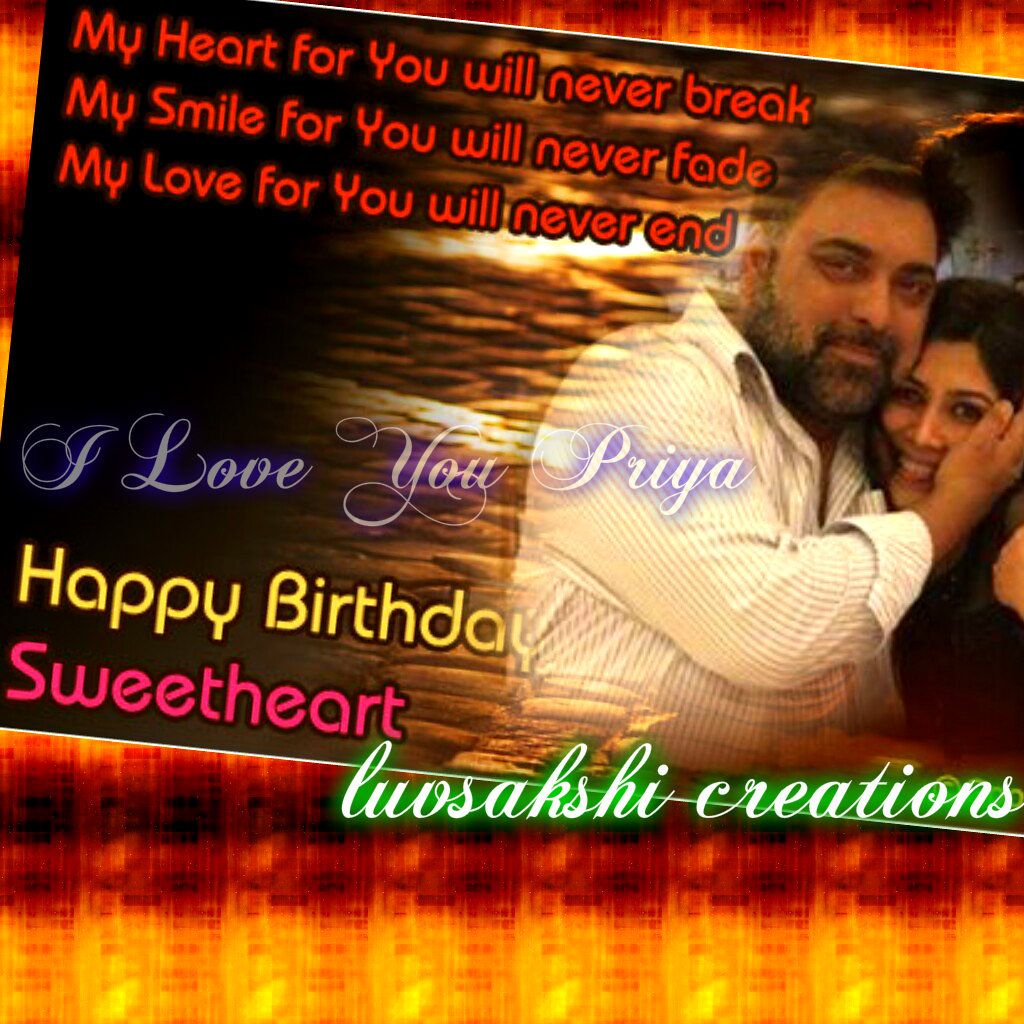 Ram sliding 21st bangle to her .. but Neel did help with all these arranging b'day party talking with your friends inviting them .. ohh she is such a sweet friend of you .
Priya hugged Neel said thank you ..
Neel: Thank you se kaam nahi chalega .
Priya: what you want then ...
Neel : haa you wont give what ever I ask for
Priya: arey if its in my hands deffo I will give .common Neel ask re ..
Neel : Hmm I want to eat Chicken curry prepared by you winking at Ram
Priya: she gaped at her and and smiling Ram.
Ram: Yah main bhi taras raha hu aapki hathon ka Chicken curry ke liye .. Ram & Neel both laughed
Priya: You two na .. not leaving me on my B'day also she pouted
Neel: you yourself asked na ,what I want then ..
Priya: okay baby ..I will cook for you one fine day okay ..
Ram: now he gaped at her ..hawww you didn't cook for me but you can cook for your friend .how mean...
Priya & Neel smiled at Ram's sulking face . Soon Rishab announced some games everybody enjoyed to the fullest and left KM on a happy note.
Ram : came out side to talk with Neel . Thank you so much for arranging this Neel, you are a great help for arranging this party .
Neel : still we couldn't make for Sruthi . Priya must be missing her . but anyway just try to make her normal soon . I'm missing old Priya
Ram : went silent .. trying to
Neel : the Hitler wali priya ..
Ram : too smiled listening hitler .. he waved bye to her .
22nd Gift :
Both reached their room . He asked her did you find any changes in our room . She gazed around their room, in a corner she found a new book shelf beside Ram's book shelf .
She stepped towards it , Ram slid 22nd bangle on her .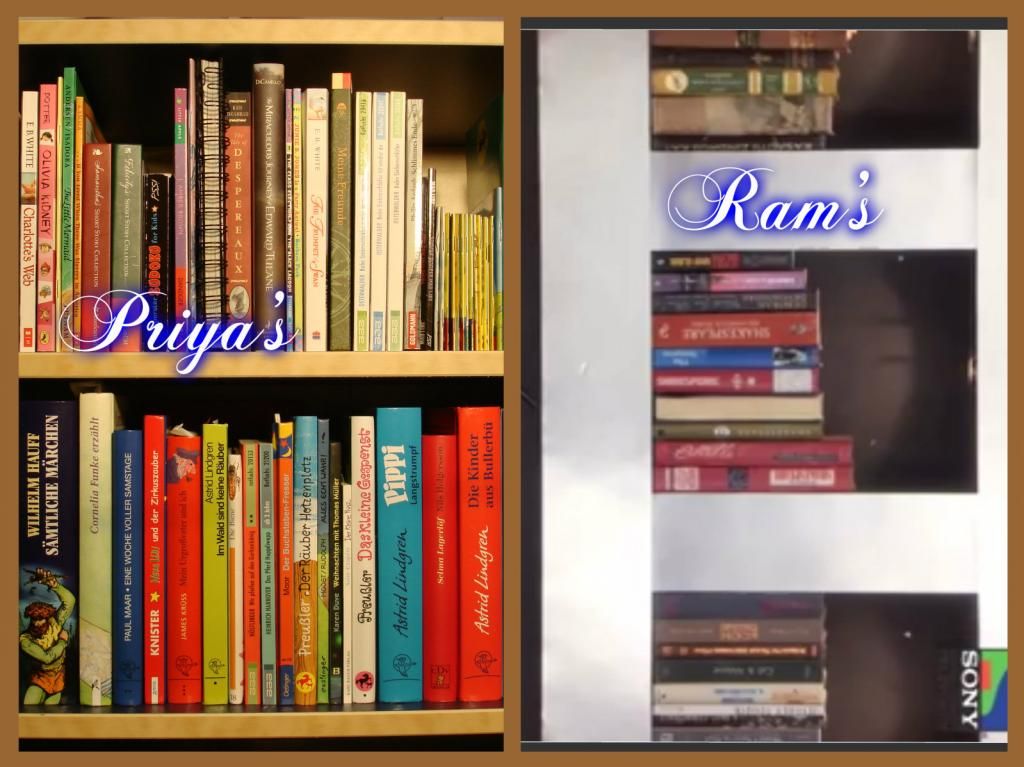 Priya understood it was his gift , she went and looked at that and she found all her fav authors' books . She mimed thank you . He smiled at her .
The clock was showing 11'o clock by the time Priya changed and came to the bed and Ram too changed and came . He slid beside her, hugging her to him .
Priya .. You know I love you ..You are so much to me ,I may can't put my words to explain you how much I love you .But I love you so much . Saying this . He switch off all the lights in the room.
23rd Gift:
She hugged him more tightly , Ram please switch on the bed lights hiding her face more in his chest .
Ram: Priya .. just look at me .. Once .. she looked at him and found some light was focusing on Ram's face .
Priya turned at the source of light . It was on the ceiling just right above the Bed . she blinked her eyes to see .. All her photos and their pair photos were zammed up
She was speechless .. Ramm howww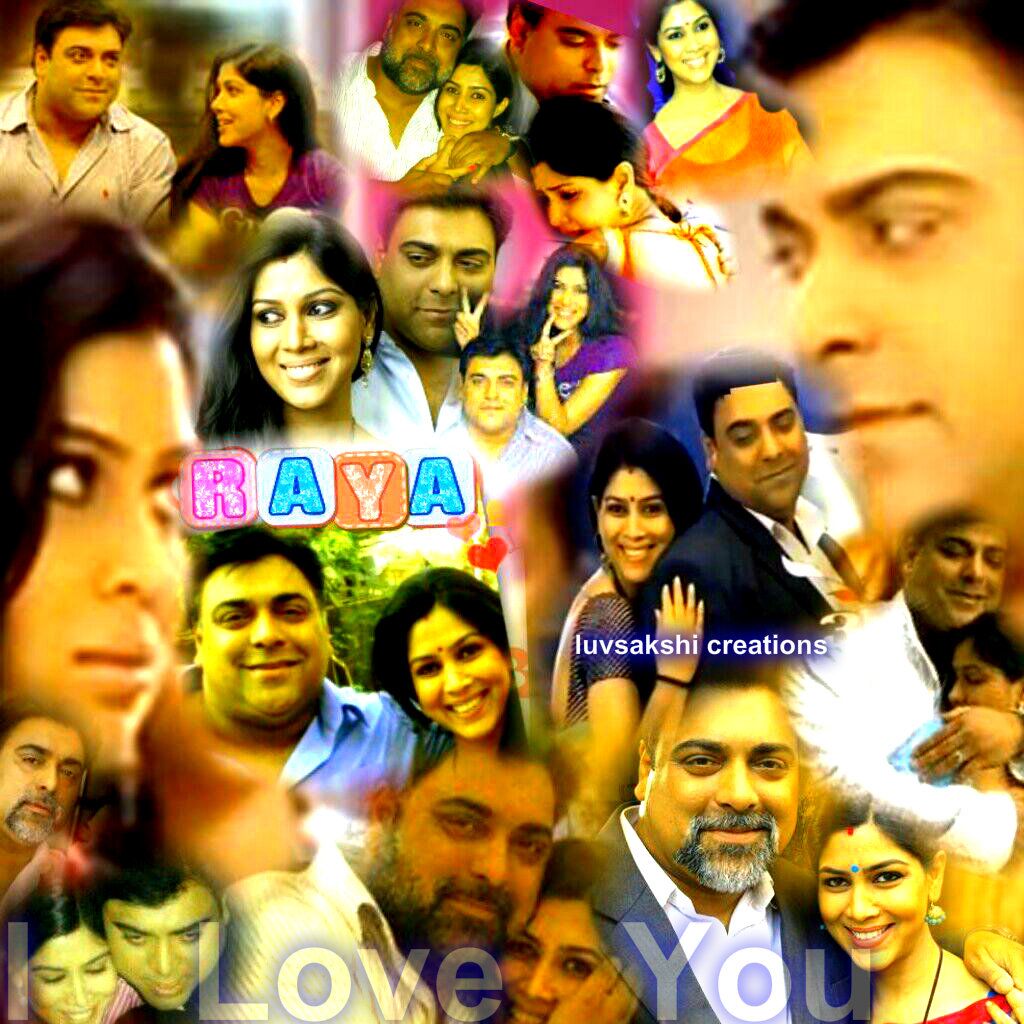 Ram : This pictures were made by radium so you will get to see them only at night and if you switch the button showing the remote than that panel will cover like same our ceiling he showed her and the panel slid it and the room went dark on again .
He asked her to switch it on. She did it and again the ceiling opened with their beautiful pics .
And those were glistering . She was astonished that how it was happening and from yesterday onwards she didn't notice ..how she will notice when Ram did so ethnically .
How did you do this and when did you arrange this .. she asked him with so much excitement .
He switched on the light to see her excitement.
Ram: Okay This all I have planned and discussed with architect and he gladly accepted when we went to Amritsar , Rishab looked after this . That's why he didn't come with us .
Ram: and Rishab gladly stayed back because of you now don't glare at me like that .
P.s: I know you all are waiting for their milan and about 24th Gift and Ram's confession , Priya's feelings how they are going to move together in their life ..
Stay tuned for more updates.will cont soon
P.s:If you want to see the images just click the link below
http://www.india-forums.com/forum_posts.asp?TID=4080190&TPN=120