Everything completed , Ram was taking Priya almost all normally to Kapoor mansion . Today they were leaving from there, everyone felt sad but life has to move on , Srinikha distributed gifts, she hugged Priya and whispered "Priya be romantic always , these are the only days we will cherish for life time " Priya smiled heartily ..
Biding bye to them .. everyone left to airport with heavy heart. .
Priya sat with Rishab and was catching up the things with him all these 5 days what he has done , how is Sowmya and all.
Ram was sitting behind Priya and he was looking at her very adorably the way she was giving importance to each family member.
Rishab and Priya almost caught up with everything and he told his performance was 10 more days to go and he was feeling nervous and all. Priya was telling everything gonna be okay .
Ram turning aside he planned with Neha what all she has to do after her unpacking was done .
Neha and Nuts gave a thumbs up sign. All were giggling thinking how Priya's expression will be.
All reached to KM by 10 , dadi , Krishnaji retired to their rooms , Priya unpacked all the things and made settle everything . She was lil bit tired by that time . Ram was sitting calmly working on his laptop observing her each action . Priya was glancing him now and then but didn't want to disturb him , she so wanted to take him in her arms. But he seems to be busy so she kept her thoughts a side, she was looking forward for tonight. The thought itself made her blush .
She was trying her level best to move on in her life especially with Ram.
She finally finished all chores ,she called Ram for lunch. All had it while discussing about the marriage .
Priya remembered how Srinikha di pampered her while serving time .
After lunch she took Ram's mobile and called to Srinikha di . Ram was first surprised but he didn't say anything , with in one ring Srinikha attended the call .
Srinikha: Ha Priya bolo ... Did you reach safely
Priya: Hawww .. How you know it's me .
Srinikha: Smiled ..Ram will call to Mr. Kapoor ,I mean Ranjeeth . If the call came to me means obviously you would have called .
Kya baath hai ?? Missing my teasing kya ??
Srinikha: hey don't blush Priya .. Ram must be feeling what these two are speaking.
Priya: please di ..How are you ..
Srinikha: I'm fine angel .. how are you doing ..
Priya: I just finished unpacking ,cleared few things and settled down and while I was having my lunch , I remembered you infact missed you so thought of calling you
Srinikha: That's so sweet of you Priya , even I too missed you people ..adhura lag raha hai yaar .
Srinikha: take care okay .I need to go, will call back
Priya: Ha okay .. take care have a nice day, both disconnected the call
Ram had a huge smile on his lips the way seeing Priya's talk . She lied down on their bed and immediately sleep engulfed her .
Ram was too surprised to see her sleep at this hour . After an hour or so Dr. Aruna came after receiving his call .
Dr.Aruna : reached the green room directly .
Seeing Ram welcoming her , She had a huge smile on her face seeing Ram in his normal chirpy avatar.
Dr.Aruna : so is everything normal .
Ram :Hopefully, please come .
Dr.Aruna came looked at her sleeping form . How many hurdles she crossed and how many more she has to cross .
She sat the other side of the room, so what Mr. Ram ,Our plan worked or not .
Ram : scratching his temple , Wo..hmm his cheeks turned to red colour.
Dr.Aruna: hayee you are blushing. So I think our plan got worked .
Ram : Hmm for my part I did justice creating sexual tension in her . she was responsive most of the time . But as you said me before I haven't taken up to the next level .
Dr.Aruna : dialled a number hearing him ,and kept in loud speaker as he has to listen and understand few things .
The lady voice said Hello doc , hope you are in Priya's house right now.
Dr.Aruna: had a big smile on her face , Sri I must say you are really great Psychologist ..
Srinikha: Criminal .. don't forget that prefix
Dr.Aruna: so what now can you tell me about Priya's inner feelings or her thoughts .
Srinikha: Doc , Priya is right now in a very very delicate condition , as per outsiders she is looking normal but inside she is battling with her own emotions .
To speak truth , she is dealing with a storm in her brain .
She is happy with Ram and around the families but even in the midst of so many people also sometimes she used to go blank .
And nightmares were coming down slowly as Ram told but still we have to take care of her feelings further .
As per now madam's concentration successfully turned on to Ram ,so she is trying to cope up with the things which happened to her and which are going to happen to her .
Dr.Aruna : so as per your thought they can go ahead in married life
Srinikha: absolutely .. and rest is depends on you and your check up
I think it's going to be 3 months na the MTP[medical termination of pregnancy ] has done .
Srinikha: so what's your opinion
Dr.Aruna : ok as per your point of view I can say they can go ahead but lemme do internal check up once again .
Srinikha : one more doc .. at any cost at any cost she should not get to know the truth of her unborn twins at this time, so be careful, she is already in a vulnerable stage .
Dr.Aruna : I know how will be for a lady all these issues
Srinikha ; And moreover it's a kind of first news to her so , soon when she comes to normal or when she would be able to hold the news we will suggest to move on with it . what say
Srinikha: doc ..I had an imporatant case , will catch you later ha
Dr.Aruna :That's okay .No problems ,drop me a message when you are done with the other case which I have sent you .
Srinikha: sure sure .. they disconnected the call .
Neha also reached by that time .She was shocked to hear the convo of them .
Ram gazed at Neha ,she was coming to him slowly , she has a questioning look on her face. Ram signaled through his eyes "Its okay " will tell you later .
Neha: what ??? what you will tell me later , what exactly going to happen. How can you think so ..
Priya is feeling very guilty that she is unable to give you happiness and here you are playing with her feelings .I can't believe this Ram .
Dr.Aruna: Neha .. It's a slow down process , let her feel something for him ,whatever also she has to come back to normal .
And with husband and wife these are common . Atleast in that guilty she is forgetting about the past . yes or no
Neha: somehow agreed but still ..How do you know Srinikha di
Its looking like a perfect plan .
Ram smiled ,ha Neha , Doc and Srinikha are friends from Medical college and still their friendship is going on .
Last month When we are discussing Priya's case in Doc's cabin , Srinikha bhabhi came there for another case at that time only I came to know regarding their friendship .
When Dr.Aruna came to know that we are close relatives . so both sketched the plan and now she is lil bit normal means because of this plan .
Ram heaved a sigh by telling this .
Neha didn't say anything as she was convinced as practically she was seeing the difference in Priya.
Why did you called me early? Neha asked him.
Dr.Aruna : we are going to check on Priya , so I may need your help
Neha : but she is sleeping
Dr.Aruna : that's why we need to check right now ..
Ram assured her, we have a plan
Dr.Aruna , Neha reached Priya's bed .
Priya .. Priya .. doc called her, she stirred in her sleep but didn't open her eyes .
Doc: Neha , lift her saree and fold her legs , keep them wide .
Neha did what she told as she knows how the test going to be .
Doc wore gloves , did the sterilization process , she took the pace to check her internal organs by inserting her finger examining her inner parts .
Priya gasped , she tried to straighten her legs , but couldn't and she opened her eyes , feared to see Dr.Aruna and Neha doing something .when she felt something stripping in her inner side ,she closed her eyes , What are you doing : she mewled
Doc: how is the pain Priya ?
Doc : you were complaining of pain isiliye Ram ne bulaya toh
By now she did with her test , Priya settled herself , she excused went to washroom , cleaned herself came back to room .
Priya : how are you doctor , May I know what you are doing and why , tears sprung in her eyes
Doc : you are complaining of stomach pain in your sleep , when Ram was calling you are not listening him so he called me , toh I have came to check on you
Priya : but I didn't remember anything that I had pain
Doc : even I also called many times , you didn't budge hai na Neha
Doc : Priya You are absolutely alright , I will write one tablet , when ever you feel too much pain just have it okay
Priya was too blurred to react but she said okay to her .when she was leaving
Doctor I wanted to talk with you saying this she looked at Neha, Neha closed the door and came out of the room
Priya : doctor wo .. I am having regular mensus
Priya : Am I fit for family
Priya : I mean family life .
Doc : smiled .. haa you can go ahead with it no problems
Priya : was shy , she said thank you
Doc left . Neha reached the room .
Doctor turned to his side , she is perfectly fine Mr.Ram ,you people can continue with your family life . Ram thanked her and got back to the room.
Ram : how is the pain Priya .
Priya : I don't remember anything Ram . Right now I'm good she smiled seeing at him
Neha : wah wah kya natak kar rahe the Fatty .. tussi great ho [she said to herself]
[ Priya didn't have any pain here , it was Ram & Docs action thaki priya shouldn't get any doubt on them ]
Priya and Neha chatted for sometime along with Ram.
Ram signaled Neha .He left from there
Neha : Priya are you free now
Priya: ha free to hu par kyun
Neha:Then come with me to parlour .
Priya:Now ..Hmm tomorrow will go
Neha : Please Priya ,I want to pamper myself and give nice treat to Vik ,winking at Priya ,she laughed
Priya agreed . she get ready ,she told to Ram and both friends walked out to pamper themselves.
As per Ram instructions The parlour was booked for them that day ,and the guards welcomed them . Priya heaved a sigh .
Mr.Kapoor bhi na Neha, making me angry by sending this guards .
Neha laughed at her pouting and she asked her to get dressed in parlour outfit .
Priya: you want to do it , why I should wear .
Neha: shhh .. Tu bhi na .. chal Priya what you will do sitting alone . she ordered to the saloon girl something and Priya made her way engaged herself in pampering her body .
After three hours Ram & Priya came back To KM . Priya was feeling so fresh and she had naughty plans also for the night . With that she went to take bath . When she came back she felt really good .
She went back to hall to check on Ram , when she heard some convo from study room, she went there to check on him .Ram's eyes glistered seeing Priya so lively .
Priya Looked at him as he was telling something to Rishab , she thought of coming back again and left from there to check on dinner preparations .
Ram: so Rishab You just ask that now at the dinner table , because she no need to get think tomorrow or feel embarrassed okay .
Rishab :sure bhai . everything will fall on according to our plan . don't panic.
Ram hugged Rishab .soon Priya called them for dinner .
Priya:ha bolo Rishi kya hai
Rishab : Bhabhi I searched few names for Nut's baby . do you have any suggestions in that
Priya: you already searched FEW names aa. matlab how many
Rishab : hmm around 15 or so
Priya : haha .. okay but I have selected only one name for him
Ram smiled , Rishab then tho hogaya na fix
Priya: nahi .. aisa kaisa hosaktha hai , everybody should accept na
Rishab: bhabhi they will accept bathao na
Priya : no way .. let the day come first when all suggest the names at the last I will tell what name I thought for him .she smiled
Everybody had good time . Everybody know whats coming up except Priya
She had come back to the room by 9.30 waiting for Ram , she wore a pink colour saree just for him . when he came to room Priya went near him ,hugged from his back .Kissed on his back .
Saying I love you ,she hugged more tightly
Ram : Priya ..Love you too ...Kissing her forehead .You are looking beautiful .
Ram got a call ,he broke their hug attended it .
Ram : Oh really .. okay lemme check give me half an hour I will send you the details . He disconnected the call giving medicines to Priya .
You sleep I will join you back after this work .
Priya: okay but please ,sit here only na near to me .
Ram sat by her , she immediately kept her head on his lap ,she was really feeling empty , she isn't able to understand what she wants to do , where her life was taking her , her mind was full of confusion , with these thoughts she drifted off to an uncomfy slumber feeling his warmth.
Ram called the gang inside the room . They all were enjoying the day very much. Everybody was just wishing to see how Priya's face will be when she sees this .
The clock struck 11.58 ..
P: she stirred in her sleep but didn't budge to wake up from her sugary sleep .
R: called her again .. Priyaaa
P:She opened her sleepy drooping eyes ,Kya hai Ram .. sone do na she tried to curl up to him .
Everyone giggled seeing the best scene infront of the. Priya didn't know everyone was there so she was not willing to open her eyes .
Than the clock struck 12.00 clock .The alarm buzzed with a great sound
She jerked ...she saw the most beautiful site infront of her
Ram was leaning on her cupping her cheeks
Happy birthday dear Priya
Kissing her forhead he wished her , she immediately hugged him . Is it jan 12th today .. I so forgot it Ram.Thank you so much ...
So why don't we start your birthday with a gift . He pulled her from the hug then everyone shouted in unison
"Happy Birthday Priya, bhabhi , di , beta , puttar "
She looked at the site and everyone was present but she couldn't able to see as everything was tooo dark ..
She rubbed her eyes to get clear view .They switched on the lights .she closed her eyes back as the light was reflecting directly in to her eyes .
Ouchhh ..Ram cupped her eyes . Easy .. easy .. she slowly opened her eyes adjusting to the light
The room was decorated with all colourful love shape balloons ,the small arrangements lit up Priya's face instantly.
R: You searching for your surprise kya ?? Guys move aside
1st Gift
Shipra and Sudhir were standing with a handmade cake [That's Priya's fav one ] .
Priya sprung up from the bed ,she hugged them . They laid it on table Shipra & Sudhir made her cut the cake . Priya's eyes were on Ram. But Ram gave them first place then he came to feed her and she too fed him .
She did celebrated many birthdays with her parents but kahi na kahi the b'day ended up every time with a sad note. But this time it's going to be perfect .she knows it very well .She hugged Ram .He possessively engulfed her in his warm hug . This is your first Gift he slid a golden bangle to her.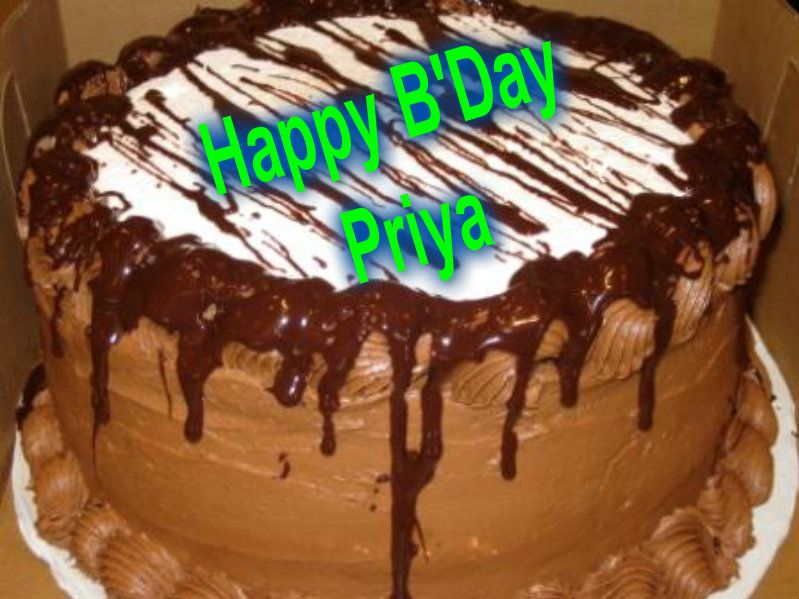 2nd Gift
Shipra & Sudhir Gifted her .When Priya opened it she found a beautiful Kanzeevaram saree .
She hugged them murmured Thank you .
Ram slid another bangle to her hand ..Here is your Third Gift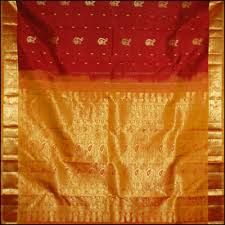 3rd Gift
Neha & Vikram came towards her ,They gave a gift box, Priya opened it and found a beautiful Raaga watch .
She hugged Neha .. Thanked them
Ram slid the third bangle and turned here is your 4th Gift .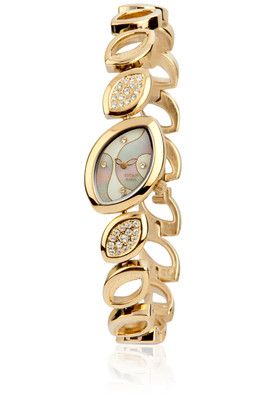 4Th Gift
Dadi & Krishnaji handed a pack to her .She found a beautiful necklace, she thanked them .
Ram slid the 4th bangle .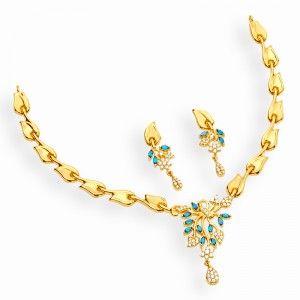 5th Gift
Rishab handed her a small packet .When she opened she found a beautiful Gold ring . She thanked him
Rishab : Bhabhi it's with my stipend money
Priya hugged him and said thank you ..
Ram slid 5th bangle to her hands ..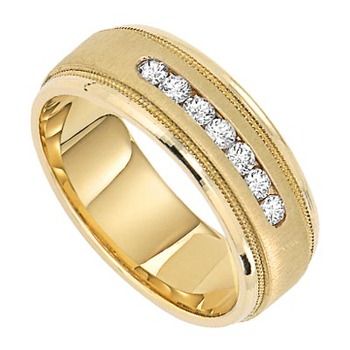 6th Gift
Karthik and Nuts came and hugged her. Our gift we will give tomorrow at 9 o clock so be ready for it . Every one left the room .
Ram bolted the door, he gave one small packet it was wrapped in a pink cover . She opened it found a pair of golden anklets .
She had tears by now .Its so beautiful ..
Ram made her sit on the bed ,taking her feet in his arm ,he removed the old one , tied the new one which he brought for her .
Ye hui na baath now its perfect . he slid the 6th bangle to her hand .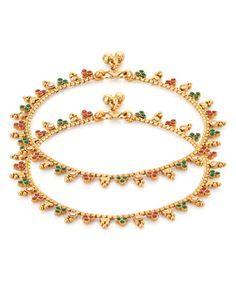 7th Gift
She was about to lie down on the bed , she found another packet ,
To my love //these words caught her attention ..
So she opened it she found a pink colour saree .
With a note [Hope you will wear this for tomorrow ]
She gazed at him signaled that she will definitely wear . When she about to keep the saree back she found another beautiful box .. She took that in her hands ,Ram slid 7th bangle to her hand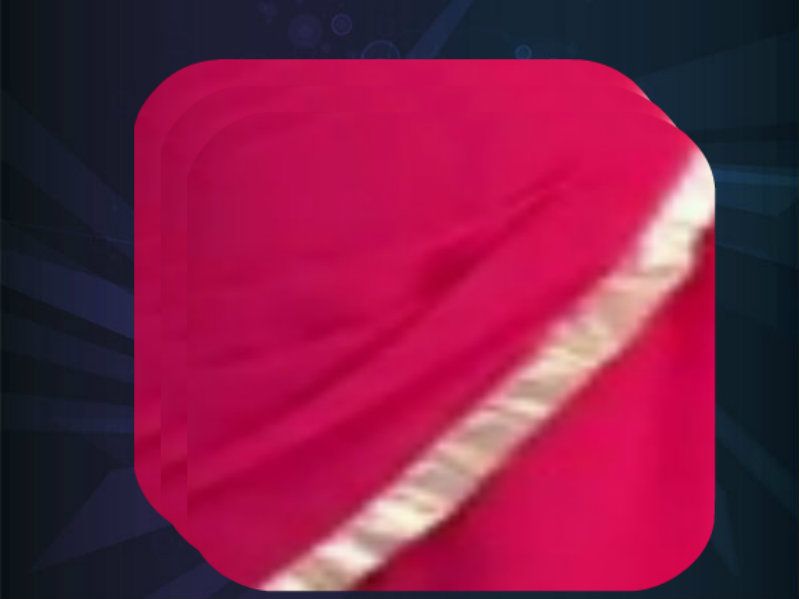 8th Gift
When she opened she found a beautiful pair of ear rings which were matching the saree . She mimed "thank you "
He slid 8th bangle to her .. Kissing her forehead .You are going to face big surprises tomorrow so sleep now ..
Love you .She pecked him on his lips hearing his heartbeats she slipped into her sleep ..
Note: Thank you so much for likes and comments .
P.s: If you want with images click the link below
http://www.india-forums.com/forum_posts.asp?TID=4080190&PID=110283254&#p110283254